A Look Ahead At The Week's Art&Seek Picks
ArtandSeek.net
January 31, 2018
8
Welcome to February! Sure, it's a short month, but there's no shortage of things to do. The Art&Seek calendar has more than 1000 events to help you get your art fix. Get a jump on Valentine's Day and treat your sweetie to a concert, or take in a play, or an art exhibition during this first week of the sweetest month. If you can't decide, check out these events, hand-picked just for you by the Art&Seek team.
Wednesday
Theater Three in Dallas promises a very different version of Robert Lewis Stevenson's horror classic "Doctor Jekyll and Mr. Hyde." See it on stage through Feb. 11.
Pioneering cartoonist Etta Hulme went from Disney Studios to the editorial board at Fort Worth Star-Telegram. The exhibition, "Drawn to Politics the Editorial Art of Etta Hulme," is a collection of 60 years of her work. See it at the Central Library at UT Arlington through Aug. 31.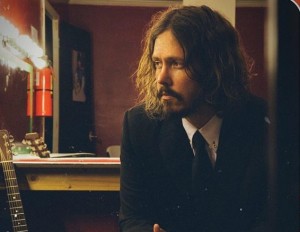 Thursday
John Paul White won a Grammy as part of the country-folk duo Civil Wars. Hear him tonight at the Campus Theatre in Denton. The show is part of the Concerts at the Campus Theatre music series.
Writer-performer Del Shores, the creator of the film "Sordid Lives," portrays a handful of eccentric Texans in Kitchen Dog Theater's special presentation, "Six Characters in Search of a Play." See it at Trinity River Arts Center tonight through Sunday.
Friday
St. Matthew's s Cathedral in Dallas launches its Distinguished Artists Recital series with a concert by Fei-Fei Dong, a finalist in the 14th Van Cliburn International Piano Competition. The concert features the music of Chopin and Rachmaninoff.
Richardson Theatre Centre's first show of the year finds finicky Felix Unger moving in with Oscar Madison and his more relaxed view of housekeeping in "The Odd Couple." The neat freak and the slob are on stage through Feb. 11.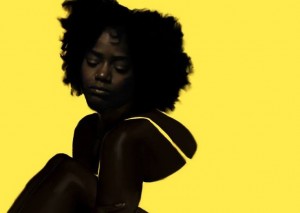 Saturday/Sunday
Magnolia at The Modern film series screens "Film Stars Don't Die In Liverpool" all weekend at the Fort Worth Modern. The film is based on the true-life relationship between a young British actor and the Hollywood actress, Gloria Grahame.
Soul Rep Theatre Company explores colorism and the Gullah culture through the lens of a decade-long friendship in "Yellowman." The play was nominated for a Pulitzer. It runs on all weekend at the South Dallas Cultural Center.
There are at least two opportunities this Saturday to indulge your classical music senses. Dallas pianist Thomas Wilde performs Chopin, Debussy, and Ravel at the McKinney Performing Arts Center.
And Interharmony kicks off its new concert series with Blazing Cello, featuring Russian cellist Misha Quint and Texas pianist John Owings. That performance takes place at the Modern Art Museum of Fort Worth.
Monday
Dallas portraitist Riley Holloway has captured intimate moments of artists in their studios for a series called "The Artists." See these private moments at the TCC Art Corridor II on the Southeast Campus of TCC in Arlington.
The Dallas County Community College District Foundation sponsored a student art competition and asked Fort Worth painter Leticia Huckaby to pick the winners. See the results of the League for Innovation Student Art Competition at Mountain View College through February 16.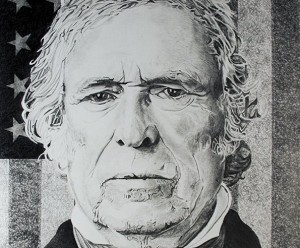 Tuesday
Brian J. Magnuson has created a series of drawings called "Eight Dark Days," depicting US presidents who died in office. In honor of President's Day, those works are showing at The mARTin Place in McKinney. 
Truth and Daring is an open-mic storytelling show. Tonight, the theme is "Me Too." You can tell your story or support the storytellers at Checkered Past Winery in Dallas.
For more on these and other events, explore the Art&Seek calendar.