A Look Ahead At The Week's Art&Seek Picks
ArtandSeek.net
February 7, 2018
7
Plays, exhibitions, and concerts! Oh, my! With so many happenings going on in the North Texas area, it's sometimes hard to decide what to do. For the coming chilly winter week ahead try on some of these warm and inviting events.
Wednesday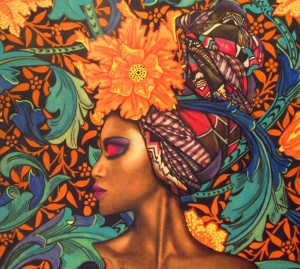 Allen-based art gallery, Blue House Too, honors Black History Month with an art show by local African-American artists.  The exhibit also features winners of the MLK Student Art Contests and an interactive art project. See "Come Together" through February 25.
Fort Worth's Gallery 414 has drawings on display by several North Texans. "Centering Abstraction" is on view through February 25.
Thursday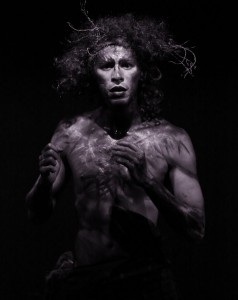 Teatro Dallas presents "The Legend of The Faun & The Journey" at the Latino Cultural Center. The show combines modern dance, fantasy, and theater.
Pulitzer finalist Lee Martin is at the McKinney Performing Arts Center tonight. He's talking about segregation and his novel "Quakertown." 
Friday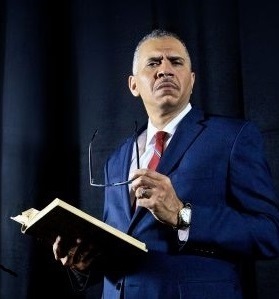 Art&Seek Spotlight Artist Selmore Haines III reprises his role as civil rights lawyer and Supreme Court Justice Thurgood Marshall. See the George Stevens Jr.'s play, "Thurgood," at Bishop Arts Theatre Center in Dallas.
"Quills" is a play about the roles of art, speech, and censorship. The Pulitzer Prize-winning drama features a violent battle of wills. See the Black Flag Theatre Company's production at Cox Building Playhouse in Plano.
Saturday/Sunday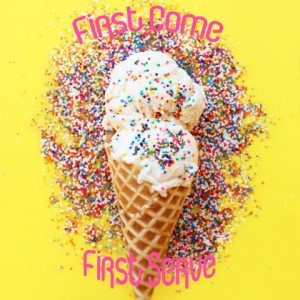 Fort Work Art offered the walls of their gallery to any artist who wanted to submit work. See who took them up on their offer at the opening reception of "First Come, First Serve" on Saturday night.
Local photographers train their lens on some of your favorite action figures. See the exhibition at The Lost Toys in Dallas.
Art&Seek Spotlight Artist Brad Leali directs a show full of gospel and jazz. Hear the concert Sunday at Voertman Concert Hall in Denton.
In the game of love what's more important? Brains or beauty? Find out in the love story "Cyrano" It plays all weekend at Amphibian Stage Productions in Fort Worth.
Monday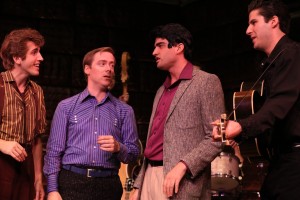 The Broadway hit musical "Million Dollar Quartet" tells the story of the night Elvis Presley, Jerry Lee Lewis, Carl Perkins, and Johnny Cash made music together for the first and only time. See the four legends come to life on stage at the Cowan Center in Tyler.
Meadows Opera Theatre performs the Baroque masterpiece "Alcina." The Italian opera by Handel is a tangle of romantic conflicts, seductions, and captivating deceptions. See it at SMU's Owen Arts Center.
Tuesday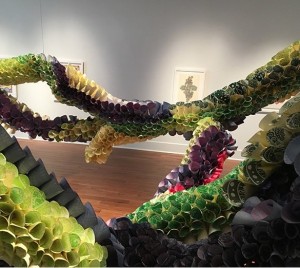 Paper sculptor and installation artist Abhidnya Ghuge's work is on view at the Fort Worth Community Arts Center through March 28. In "MANifestations, MANipulations, and MASTERship" Ghuge creates environments inviting audiences to re-examine the impact of human lives on others and the community at large.
The exhibition "Earthly Splendor: Korean Ceramics from the Collection" pairs Korean artworks and ceramics dating back to 57 BC with outstanding examples of contemporary Korean ceramics. See the collection at the Crow Collection of Asian Art in Dallas through Oct. 6.
For more on these and other events, explore the Art&Seek calendar.