It's Valentine's Week and the Art&Seek calendar has more sweet picks than a big box of chocolates. Check out the art at local galleries, take in a cultural performance, lecture, or concert, or celebrate Chinese New Year and the long weekend with a festival. Can't decide? Let us help you with a few of these picks.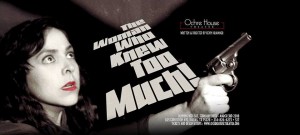 Wednesday
The Ochre House Theater in Dallas takes on a fantasy noir musical called "The Woman Who Knew Too Much." See it on stage through March 3.
Art&Seek Spotlight Artist Sherry Owens is part of the group show "Commanding Space" at the Amon Carter Museum of American Art. The show features the works of five, Texas-based women artists.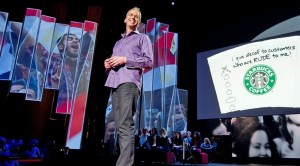 Thursday
PostSecret, the ongoing community art project where people anonymously share personal stories on the backs of postcards, comes to Eisemann Center in Richardson for an immersive live performance.
Willis Library at the University of North Texas hosts the nationally-renowned and award-winning photographer Geoff Winningham. He'll discuss his photography and his career, which spans nearly 50 years.
Friday
Milan Gallery in Fort Worth welcomes Ron Campbell, the animator best known for The Beatles' film 'Yellow Submarine.' He'll be exhibiting his Beatles cartoon art as well as creating new works. Catch up with him Feb. 16-18.
Dallas Black Dance Theater uses dance, poetry and a brass band to reflect on the tragedies of Hurricane Katrina. See "Cultural Awareness" at Dallas' Wyly Theater.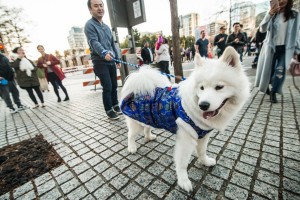 Saturday/Sunday
Celebrate Chinese New Year and the Year of the Dog at Kylde Warren Park in Dallas Saturday afternoon. The Crow Collection of Asian Art promises a day authentic fun.
Artists Enclave of Denton County hosts Texas Woman's University's Day of the Dance. Head to Black Box Theatre in Denton on Saturday for hours of eclectic dance performances.
Austin's indie rock band Good Field has a new album. Critics say 'Surface Tension' might be their best effort so far. See them perform live on Sunday at The Groovy Coop in McKinney.
On Sunday, don't miss your chance to hear the artists showing their work in TCU's MFA Candidacy Exhibition. The artists' talks take place at Fort Worth Contemporary Arts Center.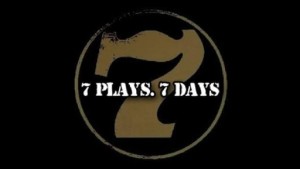 Monday
This week Addison Conference and Theatre Centre will host 7 plays in 7 days, a mini-theater festival of new plays. Tonight's play is "Stainless." A show about a man's psychological withdrawal from life.
UNT conductor and professor Nicholas E. Williams leads the Brass Band in a performance tonight at Winspear Performance Hall in Denton.
Tuesday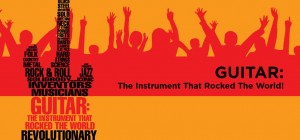 Celebrate the "Guitar: The Instrument That Rocked The World" at the Fort Worth Museum of Science and History. The show examines the science of sound; the evolution, engineering and design of the guitar; and its cultural impact.
Pianist Van Cliburn's 1958 victory in the International Tchaikovsky Piano Competition was a legendary Cold War moment. Hear the story of how he got to Moscow at SMU's O'Donnell Lecture Hall tonight.
For more on these and other events, explore the Art&Seek calendar.