A Look Ahead At The Week's Art&Seek Picks
ArtandSeek.net
May 30, 2018
4
For this week, our list of suggestions includes some events that explore social and racial injustice, cancer battles, female incarceration, and the immigrant narrative. But that's when art is at its best; when it is messy and hard. When it presents that other person's point of view or reflects back your own point of view. So go see that documentary, listen to a panel discussion, or go see some pretty pictures about an ugly past. Here a just a few suggestions for you to consider.
Wednesday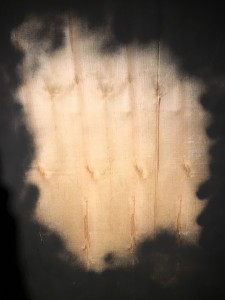 The Moncrief Cancer Center in Fort Worth hosts a group show with sculptures, paintings, and ceramics. See "You're so quiet, you're almost tomorrow." And speaking of tomorrow, tomorrow will be your last opportunity to catch the show.
In Dallas, The Wild Detectives hosts a panel discussion about "The Rise of Female Incarceration in Texas."
Thursday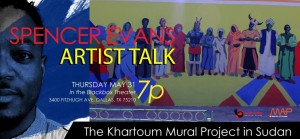 At the South Dallas Cultural Center, Houston-native Spencer Evans talks about his latest work. He's just returned from painting a mural in Sudan as part of Make Art with Purpose's Khartoum Mural Project.
Comedian Tig Notaro has been nominated for Grammys, become a fixture on public radio programs, and even beat cancer. See her brand of absurdist comedy at the Eisemann Center in Richardson.
Friday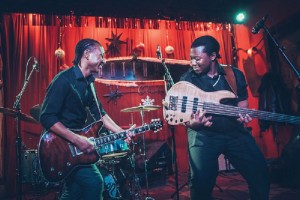 The Peterson Brothers from Austin provide a modern take on old-school blues, soul, and funk. See them perform live at Arlington's outdoor concert series at Levitt Pavilion.
Imagine a play where the performer has just read the script and he's all alone on stage. That's the shtick with "White Rabbit, Red Rabbit" where a different actor performs every night of the run. Catch the Dallas Theater Center's presentation at the Wyly Studio Theatre in Dallas.
Saturday/Sunday
The Dallas Neo-Classical Ballet wants to take you back to the 1920s on Saturday. Don't miss seeing "Blind Tiger" at the Sammons Center.
Also on Saturday, actor and photographer Jason Lee opens a new exhibit featuring shots of rural Texas. See 'A Plain View' at the Patterson-Appleton Arts Center in Denton. 
The Rose Marine Theater in Fort Worth continues their Movies that Matter film series on Sunday. Examine the life of an undocumented teen in the documentary, "Don't Tell Anyone."
The Kimbell Art Museum's exhibition "From the Lands of Asia" features nearly 450 objects, some of which have never been on view. The collection includes textiles, ivories, jades, porcelains, and masks.
Monday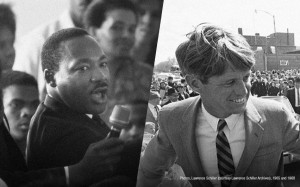 The Sixth Floor Museum at Dealey Plaza opens the exhibit "Rebel Spirits." It looks at the unique bond between Robert F. Kennedy and Martin Luther King Jr. The program tonight includes the unique perspectives of photojournalist/exhibit curator Lawrence Schiller and journalist/author David Margolick. They will discuss the converging paths and shared interests of Kennedy and King.
The iconic Route 66, which stretches from Chicago to LA, is the subject of Natalie Slater's photography exhibition The Mother Road Revisited: Route 66 then and Now. It's at the Irving Arts Center through September 2.
Tuesday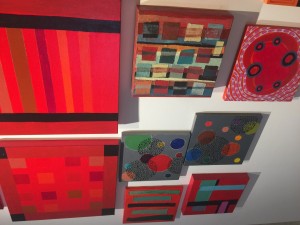 Dallas-based visual artist Pamela Nelson has painted a vibrant installation that pays tribute to one of the first KERA presidents, Bob Wilson. The project is called 'The Color of Hope' and is on view at Craighead-Green Gallery in Dallas through June 16.
The Fort Worth Community Arts Center has several new exhibitions. Check out 'Unnatural Totems' by Ed Barr. His work combines found objects with personal memories for a sense of nostalgia.
For more on these and other events, explore the Art&Seek calendar.