A Look Ahead At The Week's Art&Seek Picks
ArtandSeek.net
August 22, 2018
7
Wish there was a place you could go and find out what arts and cultural events are going on in our area? Well, you can. Check out the Art&Seek calendar to find art events and art news you can use here in the North Texas area. Below is just a small sampling of events from the calendar for you to check out.
Wednesday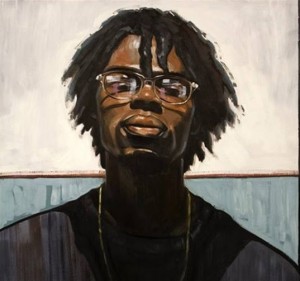 Times running out to see paintings by Art&Seek Spotlight Artist Riley Holloway. His portraits in the exhibition called "Spectrum" are on view through August 25, at Fort Works Art in Fort Worth.
Dallas' Ochre House Theater has another new and original play debuting this month. Head there to see "Mousey." It's a dark musical about the life of a toy mouse.
Thursday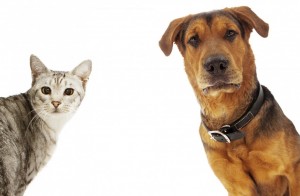 The Dallas Video Fest presents PawFest at Dallas' Texas Theatre. Head there tonight to see insanely cute and hilarious films about our four-legged friends.
The Art Galleries at TCU host a mini-retrospective for the highly acclaimed Fort Worth photographer and former TCU professor, Luther Smith. See "My Time at TCU" on view at the Moudy Gallery.
Friday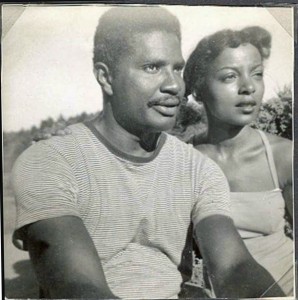 Love and romance are the themes for the 15th Annual Dallas Black Film Festival. Check out the festival going on all weekend at The Act of Change Institute of Cultural Arts.
This weekend would have been composer, conductor and pianist Leonard Bernstein's 100th birthday. In celebration of Bernstein's birthday, the Fort Worth Symphony Orchestra will showcase Bernstein's work in a three-concert festival at Bass Performance Hall.
Saturday/Sunday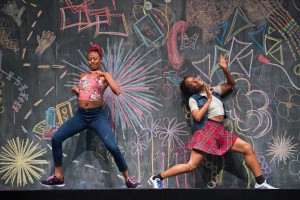 TITAS presents Camille A. Brown and Dancers, the award-winning company that blends hip-hop, modern and other forms of dance. See them on Saturday at Moody Performance Hall.
Saturday's also the opening day of "Big Empty Head" at the Arlington Museum of Art. The exhibition includes sculpture and paintings by UTA's Marilyn Jolly.
It's the last weekend to see "A Plain View: Photographs of Texas" by artist/producer Jason Lee. The exhibition provides a new perspective on the Texas landscape. See it at Denton's Patterson-Appleton Arts Center.
Jubilee Theatre's "Blues in the Night" ends it's run this weekend too. The musical revue is set in 1938 and it features tunes from the likes of Duke Ellington, Bessie Smith, and Alberta Hunter.
Monday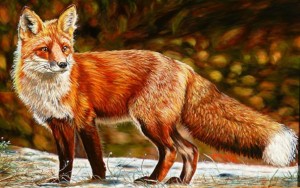 The Pearce Museum at Navarro College in Corsicana hosts a retrospective on the career of wildlife painter June Cade. The special exhibition features thirty-eight works that include western landscapes, nature scenes, still lifes and portraits.
Second Thought Theatre has a new, implosive play about the mysteries of being 21st-century women. See "Revolt. She Said. Revolt Again.
Tuesday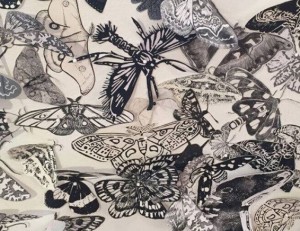 There's a moth-inspired art installation on view at the Heard Natural Science Museum in McKinney. The Moth Migration Project is a crowd-sourced collection of hand printed, drawn and cut paper moths. The collection is displayed along walls of the Heard exhibit halls.
Dallas' David Bates has been called the city's most successful artist. His sculptures and paintings are inspired by life experiences. A selection of his works is on display at Tyler Museum of Art until Sept. 9.
For more on these and other events, explore the Art&Seek calendar.