A Look Ahead At The Week's Art&Seek Picks
ArtandSeek.net
November 14, 2018
19
Don't let a little drop in the temps keep you from venturing out this week. There are lots of happenings in the North Texas area that are sure to warm the cockles of your heart. Check out our list of suggestions below for starters.
Wednesday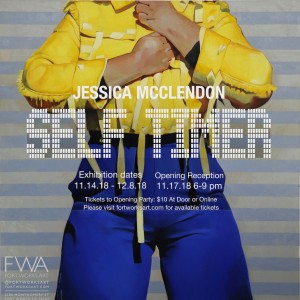 Dallas artist Jessica McClendon has painted a series of portraits portraying her social media followers. See the works at her first solo exhibition at Fort Works Art.
Puerto Rican artist Tony Cruz Pabón uses the world as his canvas. He draws and paints wherever he desires. Hear him speak about his approach at SMU's Visiting Artist lecture at O'Donnell Lecture Hall.
Thursday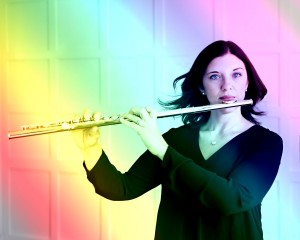 Flutist LeeAnne Thompson and Symphony Arlington are joining forces to present the music of Johann Sebastian Bach. See them perform tonight at Arlington Music Hall.
The Rustic in Dallas is celebrating 5 years. KXT will assist with the birthday bash and present Country musicians Margo Price and Lukas Nelson. Go there to hear music that'll make ya move and make you cry.
Friday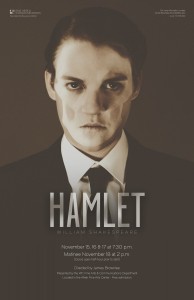 The Weatherford College Fine Arts Department is taking one of Shakespeare's greatest tragedies. See their production of "Hamlet" at the Alkek Fine Arts Center on the campus of Weatherford College.
Being single can be a struggle. Being a single, 40-year-old Black woman, well that's a whole other thing. See for yourself in the comedy "Single Black Female" playing this weekend at the South Dallas Cultural Center, presented by Soul Rep Theatre Company.
Saturday/Sunday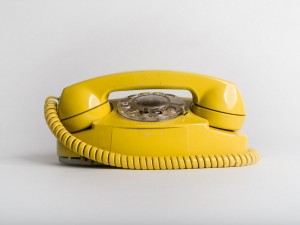 Photographs Do Not Bend art gallery has two new exhibitions with opening receptions on Saturday night. They've got work from Fort Worth's Delilah Montoya and New Yorker Paul Sokal. Montoya's series "The New Warriors" is a document of female boxers from the Southwest, while Sokal's work in "Before iPhone" examines relics from his childhood. Both exhibitions are on view through December 29.
On Saturday, the Chamber Music Society of Fort Worth performs at the Modern Art Museum of Fort Worth. The group will be performing Brahms' "Strings Rejoice." Preceding the concert is a pre-concert conversation co-hosted by Gary Levinson, Artistic Director for CMSFW and Dr. Till Meyn, Professor of Theory and Composition at Texas Christian University.
On Sunday, Wichita Falls singer-songwriter James Cook releases a new album called "Tall Tales of A Brown Buffalo." See him at Magnolia Motor Lounge in Fort Worth.
Stop by the Dallas Museum of Art this weekend to see "Women + Design." The exhibition features jewelry, furniture and other items by emerging and mid-career female designers. It also features two newly commissioned pieces that will go on view for the first time by Iris van Herpen and Najla El Zein. It's on view through February 17.
Monday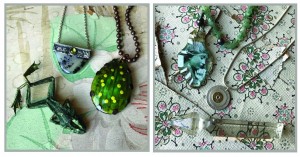 Austin College Art & Art History Department presents the work of alumni artists Martina Noble, and Amy Veatch  in the exhibit, "Subliminal Surprises." See the show through December 14 at the  Ida Green Communication Center on the campus of Austin College in Sherman.
Half Price Books is showcasing artwork from their staff of bibliomaniacs. Come see their creative works in the Community Room at the flagship location in Dallas.
Tuesday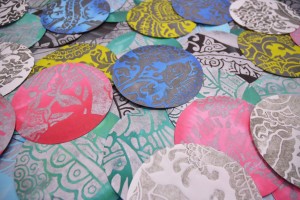 Time is running out to see "Apertures of the Mind" at the Tyler Museum of Art.  The show features paintings and installations by Indian-born artist Abhidnya Ghuge. The large-scale exhibition is on display through Dec. 2.
Chilean saxophonist Melissa Aldana is performing with UNT's One O'Clock Lab Band tonight. See the performance at the Winspear Performance Hall in Denton.
For more on these and other events, explore the Art&Seek calendar.