A Look Ahead At The Week's Art&Seek Picks
ArtandSeek.net
January 9, 2019
11
Now that the holidays are behind us time to play catch up. That exhibition, play, or screening you've been wanting to go to is just about at the end of its run. Oh my! Start penciling in your brand new planner with one of these Art&Seek picks of the week.
Wednesday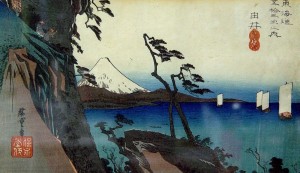 The Arlington Museum of Art's current exhibition is "Along the Eastern Road: Hiroshige's Fifty-Three Stations of the Tokaido." It features prints by the Japanese artist Utagawa Hiroshige. The prints are over 160 years old – and are still considered to be revolutionary.
Speaking of revolutionary, the Dallas Museum of Art shines a light on groundbreaking women artists over the centuries. See "Women Artists in Europe from the Monarchy to Modernism."
Thursday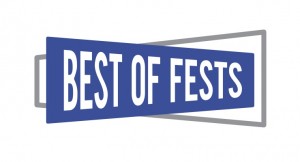 Twenty-two North Texas film festivals have come together for Best of Fests. The four-day film celebration takes place across four different theaters. You can sample the best of the area's film festivals in one festival. And it all kicks off tonight at the Texas Theatre in Dallas.
Members of the Grapevine Art Project (GAP) have works on view not in Grapevine but in Keller. Head to at Keller Town Hall to see paintings, photography, pottery and more. The exhibition "Looking Through Creative Eyes" will be on display through February 20.
Friday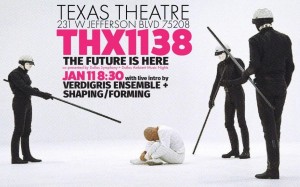 In Dallas, Texas Theatre has a special screening of George Lucas's first feature film, "THX 1138." Go early and catch the pre-show live performance by Art&Seek Spotlight Artists Verdigris Ensemble.
Denton's Patterson-Appleton Arts Center has a new exhibition pairing the photography of Jonathan Reynolds and the photorealistic paintings and drawings of Sam Ivie.
Saturday/Sunday
Two shows open at 500X gallery in Dallas on Saturday. "There Will Come Soft Rains" a mixed media artworks inspired by ecosystems and post-industrial society by Molly Valentine Dierks. And "Places, Names, Dates," a solo mixed media exhibition by Chris Ireland. Both artists will be on hand to talk about their work.
Also on Saturday, Envision Arts, a curatorial pop-up arts group presents "Fervor." The show features works from several North Texas creatives at The Star in Frisco.
On Sunday, Main at South Side in Fort Worth hosts comic Alex Price. Catch the Indiana native's unflinching and self-deprecating take on life from his vantage point – a 6″9′ point of view.
Denton Community Theatre takes on Tennessee Williams' memory play "The Glass Menagerie" by Tennessee Williams. See it through January 20 at Denton's Campus Theatre.
Monday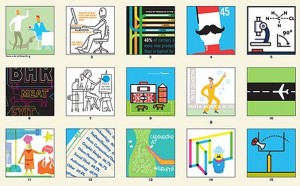 Illustrator and graphic designer Michael Newhouse has an exhibition called "Words Pictures and Places." You can see the show through February 8 at the University Gallery on the campus of Texas A&M University, Commerce.
Fort Worth's Lee Hill has abstract paintings at Texas Wesleyan University. See the exhibition "Love Removal Machine" on view through February 7.  Plan to visit on January 24 and you can meet Hill at an artist talk at the Bernice Coulter Templeton Art Studio on campus.
Tuesday
"Houses for Sale" is a group photography exhibition that captures the comforts of home even in the most questionable settings. Works by Ben Marcin and Jason Lee will be on view at Photographs Do Not Bend art gallery through March 2.
The Art Room Gallery in Fort Worth kicks off 2019 with a photography project by Angilee Wilkerson and Jana C. Perez. The show explores the psychological states and cultural interpretations of female identity. "Perform La Femme" is on view through February 28.
For more on these and other events, explore the Art&Seek calendar.