A Look Ahead At The Week's Art&Seek Picks
ArtandSeek.net
March 23, 2016
9
Here's what's coming up this week at Art&Seek:
WEDNESDAY
STAGE KISS  – Estranged lovers are cast as romantic leads in a 1930s melodrama, and the onstage drama follows them offstage in this play at UNT's Studio Theatre.
Good Work: Dylan Cale Jones – The work in this solo exhibition at Galleri Urbane tackles the questions of work, what makes work "good," and how workers are perceived.
THURSDAY
Charles M. Russell's Watercolors: An Examination – Head to the Amon Carter Museum of American Art in Fort Worth for a discussion on the work of Charles M. Russell.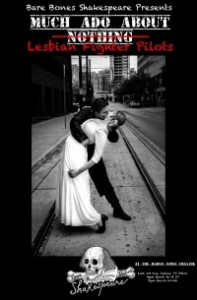 Much Ado About Lesbian Fighter Pilots – Bare Bones Shakespeare presents this regendered production of Much Ado About Nothing at Magnolia Lounge at Fair Park.
FRIDAY
Buyer and Cellar, by Jonathan Tolins – This play explores the price of fame and the oddest of odd jobs. See the show at Stage West in Fort Worth.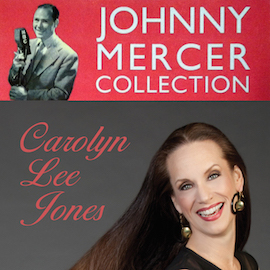 Carolyn Lee Jones Sings the Johnny Mercer Songbook – Hear the music of Johnny Mercer sung by local vocalist Carolyn Lee Jones at the Kitchen Café in Dallas.
SATURDAY
Texas Ballet Theater Presents: Cinderella – Texas Ballet Theater is accompanied by the Fort Worth Symphony Orchestra for this classic tale at Bass Performance Hall.
DVA Productions Inc Presents: From the Mississippi Delta – This play celebrates the unsung black "sheroes" who are the backbone of the African-American community. See the show at the Fort Worth Community Arts Center.
SUNDAY
The Complete History of America (Abridged)  – This comedy takes you through 500 years of American history. Catch the show at Art Centre Theatre in Plano.
Candis Wheat: A Life Drawing – Check out the late artist's illustrations, sketchbooks, and personal works in this exhibition in the Atrium Gallery at Brookhaven College in Farmers Branch.
MONDAY
Fusion – John and Janice Weaver have created paintings and sculptures revolving around nature for this exhibition at the Fort Worth Community Arts Center.
Allison Hunter: Zoosphere  – This video installation at the Galleries at Eastfield College envelops the audience into the natural world where animals must survive in a human-centric world.
TUESDAY
Dallas Architecture Forum Presents Outstanding Architect/Artist Marc Fornes – The work of Marc Fornes blends architecture and art. He'll give a lecture for the Dallas Architecture Forum at Magnolia Theatre in Dallas.
Tuesday Evenings at the Modern: Arne Svenson  – Arne Svenson talks about his work, particularly about the Neighbors series which was recently acquired by the Modern.