A Look Ahead At The Week's Art&Seek Picks
ArtandSeek.net
March 30, 2016
9
Here's what's coming up this week at Art&Seek:
WEDNESDAY
Art + Science Evening Rendezvous – Find out what happens when art and science collide in this discussion at UNT's Union.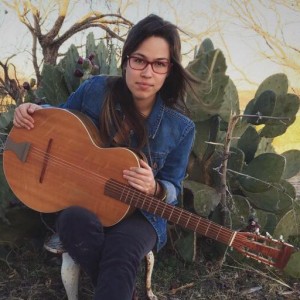 LIVE MUSIC with Katie Stewart – The North Texas native performs her Texas blues and folk music at Opening Bell Coffee in Dallas.
THURSDAY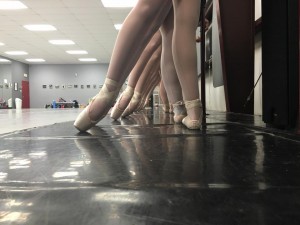 North Central Ballet- Free Concert – North Central Ballet performs a concert at the Watauga Public Library as part of the Masterworks Concert Series.
360 Speaker Series: Martha Thorne – Head to the Nasher Sculpture Center for a discussion on the Pritzker Architecture Prize and how it inspires creativity.
FRIDAY
Nasher Prize Dialogues Featuring: Doris Salcedo – Doris Salcedo is the inaugural Nasher Prize Laureate, and she'll give a talk on her artistic philosophy at Booker T. Washington High School.
2nd Annual ARTS ALL NIGHT – It's time for the 2nd annual Arts All Night at the Patterson-Appleton Art Center in Denton! Stay up all night with music by Brave Combo and Jessie Frye, artist demos, films, storytelling, karaoke, and more.
SATURDAY
Opening Reception: Art + Autism – Artists living with Autism and other spectrum disorders have created work for this exhibition at UNT ArtSpace Dallas. The opening reception includes talks with the artists.
Opening Reception: Julie Libersat: Infinite Loop – This multi-media video installation is a study of the Texas highway system. The exhibition is the first to open in Ro2 Art's new space.
SUNDAY
Nasher Prize Community Day – The Nasher Sculpture Center celebrates the work of Doris Salcedo with film screenings, an interactive memory space, and tours of the exhibition.
Handel's Messiah – The Orpheus Chamber Singers performs the epic choral work at the Dallas City Performance Hall. The concert will be preceded by a lecture by the author of Tainted Glory in Handel's Messiah: The Unsettling History of the World's Most Beloved Choral Work.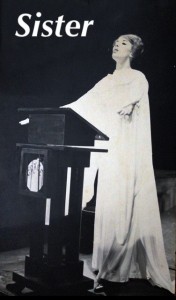 MONDAY
A Reading of SISTER, a play by Glenn Allen Smith – A successful evangelist is faced with turmoil and scandal in this play. Catch a reading presented by the Dallas Theater Center Guild at Kalita Humphreys Theater.
Minetti Quartett Plays Haydn, Zemlinsky and Beethoven – The Minetti Quartett plays music by Haydn, Zemlinsky, and Beethoven at SMU's Caruth Auditorium.
TUESDAY
Tuesday Evenings at the Modern: Fernando Bryce – Artist Fernando Bryce discusses his method of mimetic analysis as part of the Tuesdays at the Modern series.
A Blending of Two Traditions, Grand Re-Opening – Check out new works by more than 50 artists in this exhibition at Kittrell/Riffkind Art Glass Gallery.