A Look Ahead At The Week's Art&Seek Picks
ArtandSeek.net
April 6, 2016
4
Here's what's coming up this week at Art&Seek:
WEDNESDAY
Comedy's Best Kept Secret Tour – Head to Opening Bell Coffee in Dallas for a night of comedy featuring up-and-coming national and local talent.
A Conversation with Mexican author Carmen Boullosa – The author heads to the Latino Cultural Center to talk about the growth of feminism amongst Latin Americans.
THURSDAY
Ghost Quartet – This group tells stories from beyond the grave with original music and theatrical elements woven throughout. Catch the concert at LIFE in Deep Ellum.
Masque of the Red Death – Dallas Neo-Classical Ballet teams up with local musicians and visual artists for this production. See the multi-media performance at the Majestic Theatre.
FRIDAY
End of the Rainbow – Uptown Players presents this musical following Judy Garland's 1968 "come-back" concerts. The show plays at the Kalita Humphreys Theater.
Spoken Word: proxy – The exhibition "proxy" features the work of eight local artists whose work explores physical, social, and cultural hostility. A spoken word performance reflects these ideas alongside the artwork at Grackle Art Gallery in Fort Worth.
SATURDAY
Opening Reception: Spontaneous Symmetry – Kate Colin's work in this exhibition offers a twisted look at things. Head to 500x Gallery for an opening reception.
Staged Reading: Fly Babies – This play tells the true story of WWII's Women Airforce Service Pilots. Catch a staged reading of WingSpan Theatre Company's production at Bath House Cultural Center as part of Dallas Arts Week.
SUNDAY
The Mystery of Irma Vep – A Penny Dreadful – A vampire, a werewolf, and an Egyptian princess are brought back to life in this Gothic melodrama spoof. See the show at Theatre Arlington.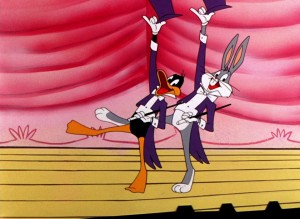 Bugs Bunny at the Symphony – Hear the music of Looney Tunes played by the Fort Worth Symphony Orchestra at Bass Hall.
MONDAY
Creative Conversation with Dr. Richard Brettell – Head to Dallas City Performance Hall for a conversation about Dallas and the arts and what the city can offer young artists.
Explore Earth: Our Changing Planet Opening Reception – This exhibition focuses on local earth science topics, and it opens at the Denton Public Library's South Branch.
TUESDAY
8th Annual Dallas Arts Celebration Day – Learn about current arts issues and new initiatives at the 8th Annual Dallas Arts Celebration Day. The day includes key speakers and the seminars "Branding on a Budget" and "Dallas Faces Race: Celebrating Diversity in the Arts."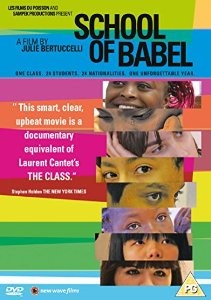 First Annual SMU International Film Festival: School of Babel – The film School of Babel follows a special needs class at La Grange school in Paris. It screens as SMU as part of the First Annual SMU International Film Festival.