A Look Ahead At The Week's Art&Seek Picks
ArtandSeek.net
April 13, 2016
5
Here's what's coming up this week at Art&Seek:
WEDNESDAY
Rick Barot Q&A / Reception – Head to UNT on the Square for a Q&A with the UNT Rilke prize winner, poet Rick Barot.
Opening Reception: Dropout – This exhibition of Lee Lozano's graphic drawings and paintings opens at Site131 as a preview to the Dallas Arts Fair.
THURSDAY
Oak Cliff Society of Fine Arts Salon Series – Jacob Metcalf – The Oak Cliff Society of Fine Arts presents an intimate concert with local artist Jacob Metcalf at Turner House.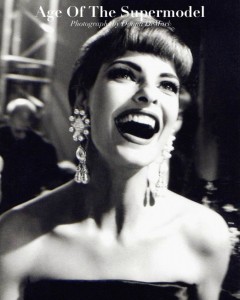 Opening Reception: The Age Of The Supermodel – This exhibition is a collection of previously unseen photographs by international fashion photographer Donna DeMari. See the images at Fashion Industry Gallery.
FRIDAY
I'll Eat You Last: A Chat With Sue Mengers by John Logan – This one-woman show is full of Hollywood gossip and funny stories. Catch the show at Amphibian Stage Productions in Fort Worth.
Dallas Pottery Invitational – The ninth annual Dallas Pottery Invitational features contemporary pottery made by local and national artists. Head to the Empire Room in Dallas to check out the work.
SATURDAY
MAIN ST. Fort Worth Arts Festival – This annual festival in downtown Fort Worth includes music, food, art, and activities for the kids.
Wiesenthal – Simon Wiesenthal has been called the "Jewish James Bond" as he spent his life bringing more than 1100 Nazi war criminals to justice. His story is told in this one-man show at the Eisemann Center in Richardson.
SUNDAY
Hank Williams: Lost Highway – This musical biography highlights the life and music of Hank Williams. See Garland Civic Theatre's production at Granville Arts Center.
Tree of the Lonely Soul – Hear folk music from around the world performed by Vox Humana in this concert at University Park United Methodist Church.
MONDAY
The Big Meal – This play spans five generations of a family as they manage the extraordinary and the everyday moments of family life. See the regional premiere at WaterTower Theatre in Addison.
KXT 91.7 Presents Lucinda Williams – KXT presents the folksy, country music singer-songwriter at the Kessler Theater.
TUESDAY
TCC South Campus Annual Poetry Slam – Head to Tarrant County College's South Campus in Fort Worth for the annual Poetry Slam featuring music by DJ Big Ant.

At The Movies: The Music of John Williams – Hear the music of John Williams performed by the Dallas Winds in this concert at the Meyerson.