A Look Ahead At The Week's Art&Seek Picks
ArtandSeek.net
April 20, 2016
13
Here's what's coming up this week at Art&Seek:
WEDNESDAY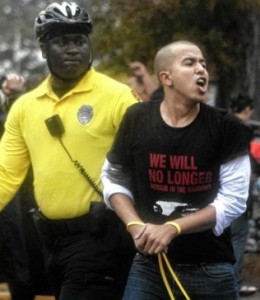 Deferred Action – Dallas Theater Center teams up with Cara Mia Theatre for this play following one undocumented minor working through immigration laws and presidential policies in an attempt to move out of the shadows and become an American citizen. The show plays at the Wyly.
Show Boat – The Dallas Opera presents this history-changing musical that follows life on a riverboat floating down the Mississippi River. See it at the Winspear Opera House.
THURSDAY
The 25th Annual Putnam County Spelling Bee – A group of quirky tweens participate in a spelling bee and reveal interesting stories about themselves and their home lives in this musical at Tarrant County College's Southeast Campus in Arlington.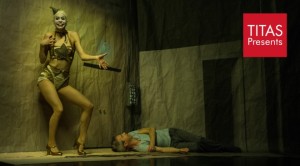 TITAS Presents: KIDD PIVOT – This performance troupe combines movement, music, original text, and visual design for this production at the Dallas City Performance Hall.
FRIDAY
Goethe Symposium – The Dallas Goethe Center honors German poet, scientist, and philosopher Wolfgang von Goethe with a day focusing on his work and its impact.
The Story of Silk – Classical piano is combined with the Carnatic voice in an exploration of Indian mythology in this concert. Hear the music and poetry at UNT's Lyceum Theater.
SATURDAY
Dallas Kwestival – Head to Klyde Warren Park for this pop-up event showcasing the neighborhoods and highlights of Big D.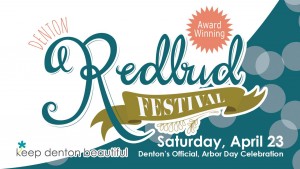 Denton Redbud Festival – Celebrate Arbor Day at the Denton Civic Center with gardening workshops, live music, and a tree-themed story time.
SUNDAY
Latino Street Fest – This festival in the Dallas Arts District celebrates Latino culture in North Texas with live music, food contests, and talent competitions.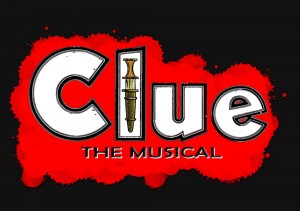 Theatres Wesleyan presents CLUE: THE MUSICAL – Ms. Scarlett in the drawing room with the rope? Or Colonel Mustard in the parlor with the lead pipe? Find out whodunit in this musical at Texas Weslayan University in Fort Worth.
MONDAY
Sedrick Huckaby, Three Forbidden F Words: Faith, Family, and Fathers – Check out this exhibition of paintings, sculpture, and drawings by Sedrick Huckaby at Valley House Gallery and Sculpture Garden in Dallas.
Giraud Polite – The Crawfish Circuit – This exhibition in the Atrium Gallery at Brookhaven College in Farmers Branch explores the culture of southwest Louisiana and the relationship between music and social welfare.
TUESDAY
Vaquero: Genesis of the Texas Cowboy – In the 1970s, Bill Wittliff photographed Mexican cowherders as they performed their daily chores. The Dallas Historical Society presents this exhibition at the Hall of State at Fair Park.
Buried Alive | Embedded – These one-act psychological thrillers imagine the stories Edgar Allen Poe would be telling if he were alive today. Catch the regional premieres as part of the Fort Worth Opera's "Opera Unbound" series at W. E. Scott Theatre at the Fort Worth Community Arts Center.