A Look Ahead At The Week's Art&Seek Picks
ArtandSeek.net
May 11, 2016
6
Here's what's coming up this week at Art&Seek:
WEDNESDAY
THE ART OF COLLECTING – ArtCentre of Plano hosts a discussion with experts, collectors, and artists about how to start your own art collection. Join the conversation at Courtyard Theater.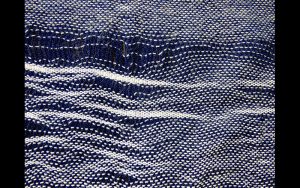 Art Exhibition: Break & Mend | Dane & De Froy – This fiber and mixed media collaborative exhibition explores the idea of making our selves malleable to situations and how we want to be seen. It's on display at Elm Street Studio in Keller.
THURSDAY
Nasher Gallery Lab — Let's Make Stuff: Appendage/Accessory with Lily Hanson – In this interactive presentation, learn to think with your hands and make small sculptures that suggest ornamentation with Lily Hanson at the Nasher Sculpture Center's Gallery Lab.
Ryan Irish: Internal + External Worlds Reception – Paintings on wood, glass, and cotton paper are on display in this exhibition at Artspace at Metropolitan Press.
FRIDAY
State of the Arts, Fort Worth Art Museums – The State of the Arts Series heads to Fort Worth! Art&Seek's Jerome Weeks chats with the directors of three Fort Worth museums about their vision for the future. Join the conversation at the Kimbell Art Museum.
Taste Addison – This festival kicks off with cooking demonstrations, carnival rides, and cover bands at Addison Circle Park.
SATURDAY
Opening Reception – The Enigma of Divination: A Solo Exhibition of Works on Paper by Dennis Gonzalez – This opening reception at Grackle Art Gallery in Fort Worth features Dennis Gonzalez's colorful works on paper and his band playing Eastern-inspired jazz.
Allen Arts Festival – Head to Watters Creek at Montgomery Farm in Allen for live music, kids activities, and tons of art.
SUNDAY
Mood Music – The Coppell Community Chorale sings songs about feelings at the Center for the Arts in Coppell.

The Great Gatsby – The story of Jay Gatsby is one of decadence, jazz, and unrequited love. See the play at Irving Arts Center.
MONDAY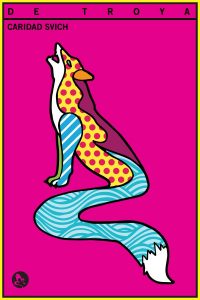 De Troya by Caridad Svich – This play at Amphibian Stage Productions is a mythical story of memories and how they may weigh us down.
A Musician's View – The Dallas Symphony Orchestra invites you to sit on stage for this concert of music inspired by myths and legends. The concert at the Meyerson is part of Soluna 2016.
TUESDAY
Pegasus Film Festival – Young North Texas filmmakers show their work at this festival at the new Alamo Drafthouse in Dallas.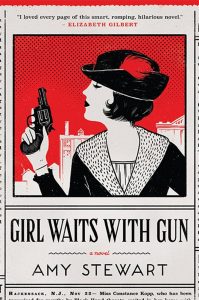 DMA Arts & Letters Live presents – Amy Stewart: Crime-Fighting Sisters – Amy Stewart's novel tells the true story of one of the nation's first female deputy sheriffs. She'll talk about the book at the Dallas Museum of Art as part of the Arts & Letters Live series.