A Look Ahead At The Week's Art&Seek Picks
ArtandSeek.net
June 8, 2016
10
Here's what's coming up this week at Art&Seek: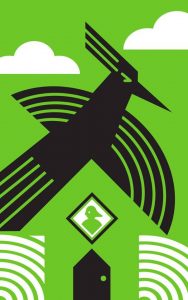 WEDNESDAY
The Thrush and the Woodpecker – Kitchen Dog Theater presents this morality play at Undermain Theatre in Dallas.
Andrew Lloyd Webber's The Wizard of Oz – Performing Arts Fort Worth brings a new version of the musical to Bass Performance Hall. This production is closely based on the film and includes brand new music by Andrew Lloyd Webber and Time Rice.
THURSDAY
Street Photography Lecture – New York street photographer Robert Herman heads to the Dallas Center for Photography to talk about his new book, The Phone Book. The images in the book were created using an iPhone and the Hipstamatic app.
Heartstrings – The Turtle Creek Chorale sings love songs – and break up songs – in this concert at Dallas City Performance Hall.
FRIDAY
The Scenic Route – A man learns that life does not always turn out the way you thought it might. Sometimes it's even better. See this play at The Core Theatre in Richardson.
The 'Sinatra' of My Years Concert – The Mesquite Symphony Orchestra plays as tom Tiratto sings the songs of Frank Sinatra at Mesquite Arts Center.
SATURDAY
ENDLESS/NAMELESS – This collaborative musical focuses on beauty and loss. Catch the performance at The Reading Room in Dallas.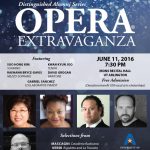 Opera Extravaganza – UTA alumni and faculty members perform this concert with works by Verdi, Bizet, and Gershwin in Irons Recital Hall in Arlington.
SUNDAY
Hidden Lives of Masterpieces Film Series – Experts inspect and analyze the works of Italian Renaissance painter Raphael in this film at the Kimbell in Fort Worth.

Rumors – As the first guests arrive for a dinner party, they find their hosts missing or otherwise incapacitated. Rumors start flying as they try to cover up their findings in Denton Community Theatre's production of this play at Campus Theatre.
MONDAY
Don't Forget Me: A Night of Nilsson – Head to the Kessler Theater to hear local musicians perform the music of Harry Nilsson.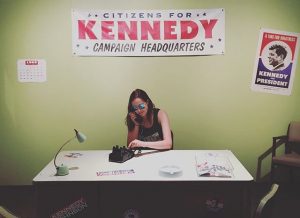 Special Exhibit – A Time For Greatness: The 1960 Kennedy Campaign – This exhibition at the Sixth Floor Museum takes a look at the 1960 election season as America elected its youngest president.
 TUESDAY
2nd Tuesdays at Slocum: Art and Cultural Hybridity in Latin America – Head to Heritage Auction Galleries in the Design District for a discussion on Latin American art and its impact on the art world.
Bullets Over Broadway – A young playwright looking to get his show on Broadway accepts an offer from a mobster. This musical comedy plays at Music Hall at Fair Park.