A Look Ahead At The Week's Art&Seek Picks
ArtandSeek.net
June 15, 2016
7
Here's what's coming up this week at Art&Seek:
WEDNESDAY
Keith Karns Big Band Previews New Music – The Keith Karns Big Band previews its upcoming album "An Eye on the Future" at Scat Jazz Lounge in Fort Worth.
Wash & Wax: A Collaboration – Photographs taken in an industrial car wash were the inspiration for the works featured in this exhibition on display at the Irving Arts Center.
THURSDAY
KXT Sun Sets featuring Barns Courtney and Reinventing Jude – The new KXT poolside concert series continues with a concert featuring Barns Courtney and Reinventing Jude at the pool at Dallas Power and Light.
Mothers and Sons – A woman gets a rare look at what her late son's life may have been like in this play. Uptown Players' production plays at Kalita Humphreys Theater.
FRIDAY
SIX – This concert features Bruce Wood's tribute to Cole Porter plus two world premieres. See the show at Dallas City Performance Hall.
'til Midnight at the Nasher: The O's | Grand Budapest Hotel – Head to the Nasher Sculpture Center for a concert by The O's followed by the movie Grand Budapest Hotel under the stars.
SATURDAY
Kimbell Fest: France – The Kimbell Art Museum celebrates all things French with art-making, dancing, live music, and historic demonstrations.
Opening Of The Thirteen Most Beautiful… – This exhibition features thirteen works by five artists. The show opens at Cydonia in Dallas.
SUNDAY
Anything Goes – Lyric Stage presents Cole Porter's classical musical with the original Broadway orchestrations. See the show at Irving Arts Center.
The World Famous Glenn Miller Orchestra – The World Famous Glenn Miller Orchestra plays the hits of the 1930s and 40s at Levitt Pavilion in Arlington. The Arlington Film Society presents a screening of the documentary The Girls in the Band before the concert.
MONDAY
7th Cliburn International Amateur Piano Competition – The preliminary rounds of the Cliburn Amateur Piano Competition continues at Bass Performance Hall in Fort Worth.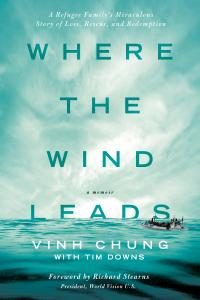 DMA Arts & Letters Live presents – Vinh Chung: Rescue to Redemption – Vinh Chung talks about his new book Where the Wind Leads at the DMA. It's a tribute to his parents' sacrifice and faith and an analysis of the new American Dream.
TUESDAY

Dreamgirls – A girl group rises to stardom in the Motown Era in this musical. Catch Dallas Theater Center's production at the Wyly Theatre.
Summer Pop-Up Exhibition: Works by Benjamin Terry – This pop-up exhibition at the Patterson-Appleton Art Center in Denton features sculptural work by local artist Benjamin Terry.