A Look Ahead At The Week's Art&Seek Picks
ArtandSeek.net
June 22, 2016
3
Here's what's coming up this week at Art&Seek:
WEDNESDAY
7th Cliburn International Amateur Piano Competition – This competition is now in its quarterfinal rounds. Hear the music at Bass Hall.
Richard III – See Shakespeare Dallas' production of this drama under the stars at the Samuell Grand Amphitheater.
THURSDAY
Don't Talk to the Actors – Things get crazy as a cast takes their show to Broadway in this backstage play. See the show at Circle Theatre in Fort Worth.
Cool Thursday Concert Series: Supernatural (The Ultimate Tribute to Santana) – Head to the Dallas Arboretum to hear this Santana tribute play in the garden.
FRIDAY
Alan Cumming Sings Sappy Songs – Alan Cumming sings pop and Broadway songs as he tells stories in this concert at Dallas City Performance Hall.
Commerce Street Night Market – This festival at the Alta West Commerce Pavilion in Dallas includes a site-specific art installation, a pop-up tamale-making class, live performances, and tons of artists sharing their work.
SATURDAY
Jazz Pop Vocalist Carolyn Lee Jones CD Release Concert – Carolyn Lee Jones sings hits of the 1960s and 70s in support of her new album. Hear the music as part of the Addison Summer Series at Beckert Park.
Sarah Bolick's Clawing For Eden – This exhibition explores the human struggle to fill a void in our souls. The pop-up show is on display at The Mini-Gallery in Oak Cliff.
SUNDAY
The Singapore Slingers Go To The Movies – The Singapore Slingers play the music of the movies, from silent films to the flashy musicals of the 1930s. Hear the music at Pocket Sandwich Theatre.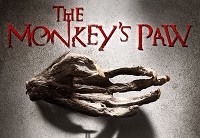 The Monkey's Paw – A family gets three wishes, but they come at a price in this supernatural horror story. See the play at Art Centre Theatre in Plano.
MONDAY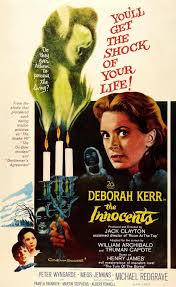 Monday at the Movies – The Dallas Opera and the Dallas Film Society present a screening of 1961's The Innocents with Deborah Kerr at Angelika Film Center in Dallas.
Dallas On The Home Front – The Old Red Museum commemorates the 70th anniversary of the end of WWII with an exhibition showcasing the everyday lives of the civilians on the home front. The display includes artifacts, stories, photographs, and letters.
TUESDAY
42nd Street – Young Peggy Sawyer gets a crash course in showbiz in this backstage musical. See the show at Music Hall at Fair Park.
Natural Impressions: Recent Artwork by Cecilia Thurman – Local painter and printmaker Cecilia Thurman expresses her love of nature in this exhibition at the White Rock Lake Museum at Bath House Cultural Center.