A Look Ahead At The Week's Art&Seek Picks
ArtandSeek.net
August 31, 2016
12
Here's what's coming up this week at Art&Seek:
WEDNESDAY
An Evening with Werner Herzog – The German filmmaker talks about his adventures in cinema at the Winspear Opera House as part of the #hearhere series.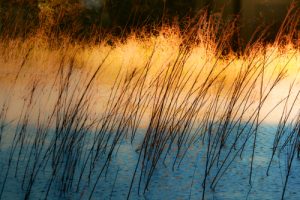 Four Expressions of Nature – Four local artists share their work inspired by the seasons in this exhibition at the Artists Showplace Gallery in Dallas.
THURSDAY
Opening Reception: Lupita Murillo Tinnen: Immigrant Laborers – Photographs by Lupita Murillo Tinnen are combined with text, graphics, and historical images of workers to create a realistic look at immigrants as individuals. The show opens at TCU's Moudy Gallery in Fort Worth.
The Toxic Avenger Musical – New Jersey's first superhero sets out to save Jersey and end global warming in this musical. Uptown Players' production plays at Kalita Humphreys Theater in Dallas.
FRIDAY
Dance Council of North Texas and the Office of Cultural Affairs presents Dallas DanceFest 2016 – Dallas DanceFest kicks off at the Dallas City Performance Hall with performances by the Bruce Wood Dance Project, Dallas Black Dance Theater, Rhythmic Souls, and others.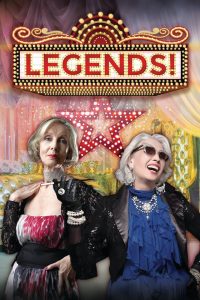 Legends – A producer attempts to get rival leading ladies to agree to do his show…with comic results. Catch Garland Civic Theatre's production of this show at Granville Arts Center.
SATURDAY
Opening Reception: In the Absence of Bodies – Objects are shattered, toppled, and destroyed in the mixed media works created by Jenny Vogel for this exhibition at The Reading Room in Dallas.
Bedford Blues & BBQ Festival – This annual festival features a BBQ battle and blues by legendary artists including Trombone Shorty.
SUNDAY
Power, Politics And Paranoia: The Art Of Espionage – The Modern celebrates the spy film with this series featuring a screening of the 1965 film The Spy Who Came in from the Cold and a chat with TCU associate professor Dr. Joan McGettigan.
Art en Blanc | everything white – This exhibition showcases the strength of white through 3D work, painting, and photography. Check out the group show at Gallery8680 in Frisco.
MONDAY
Labor Day Concert – The Allen Philharmonic Orchestra and Symphony Chorus plays an outdoor concert of marches, show tunes, and pop music at Allen Civic Plaza.
Garland Labor Day Parade – Downtown Garland celebrates Labor Day with the 71st annual parade. Check out local bands, floats, and a car show.
TUESDAY
Fresh Flowers & Baked Goods – This exhibition of oil paintings at Keller Town Hall includes large desserts by Scott Parker and Andrew Stalder's vibrant flowers.
Landscape Abstractions by Thomas Helmick – Fort Worth artist Thomas Helmick was inspired by a trip to the Grand Canyon, and created oil paintings and pastels with strong lines and bold, modern colors. See his work in this exhibition at Elm Street Studio in Keller.