A Look Ahead At The Week's Art&Seek Picks
ArtandSeek.net
April 26, 2017
3
Ah, spring is in the air. Make the most of our lovely temperate weather and get out this week. Lots o' festivals going on this time of year. And if the weather just happens to turn bad there are even more indoor events to turn to. You can check them all out here on the Art&Seek calendar.  Here are just a few ideas on how you can spend your time this beautiful spring week.
Wednesday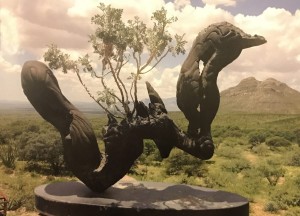 In support of their current exhibit #28Grams, Fort Works Art presents the U.S. premiere of the documentary "Heavyweightpaint" at the Modern Art Museum of Fort Worth. The film documents the lives of four unique figurative artists over the span of five years.
Take a stroll through Clark Gardens in Weatherford and enjoy their new Art & Sculpture exhibit. The show features large sculptures and paintings by renowned Texas artists.
Thursday
Fort Worth is planning for the future. Head to the Central Branch Library to see the city's vision and to hear about public art planning for the next 15 years.  Learn about the process, review the consultants' findings and recommendations, and provide feedback before the draft is finalized.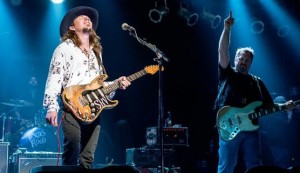 If you're in the mood to jam, check out Rockin' Rhapsody, a free outdoor concert at the Mesquite Arts Center. See performances from Josh Knight and the Vintage Experience, Texas Flood, and Downtown Fever.
Friday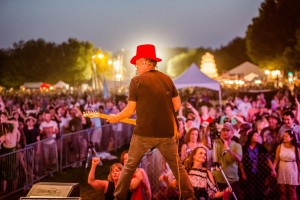 Denton's Annual Arts and Jazz Festival is back! Head to Quakertown Park this weekend to see the sights, hear the sounds and experience the best the city has to offer.
In Fort Worth, Circle Theatre presents "Rasheeda Speaking."  In this dark, comic thriller about race and the workplace, two employees face off over a promotion. You have until May 20 to catch this regional premiere.
Saturday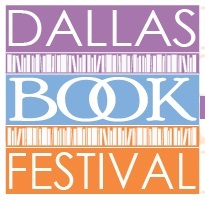 Do you love books? Then you should check out the Dallas Book Festival at the Dallas Public Library's Central branch on Saturday. There'll be cultural performances, activities for kids, and author readings.
Also on Saturday, head to the Kimbell Art Museum in Fort Worth for a free concert. See the Fort Worth Youth Orchestra's final chamber music performance of the season.
Sunday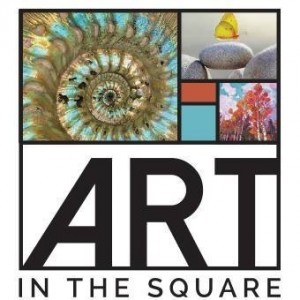 Throughout the weekend, Southlake Town Square will be getting artsy with live music, tons of visual artists and family entertainment. Check out Art in the Square.
Finally, on Sunday, obsession turns deadly as the passion for a gypsy temptress pits a bullfighter against an army corporal in Fort Worth Opera's production of "Carmen." It's all part of this season's Fort Worth Opera Festival.  See Bizet's most popular works at Bass Performance Hall.
Monday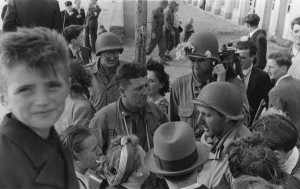 Second Thought Theatre's "Straight White Men" is in its final week. Not a satire, it's about a father and his adult sons struggling with what masculine success means today.  You only have until May 6 to catch the comedy at the McKinney Avenue theater.
Also in Dallas, the Holocaust Museum/Center for Education and Tolerance has an exhibition about the filmmakers who documented Nazi atrocities. It's called "Filming the Camps: From Hollywood to Nuremberg" and includes works by famed directors John Ford, Samuel Fuller, and George Stevens.
Tuesday
Denton's Craft Beer Bottle Shop, The Bearded Monk, hosts New York-based tenor saxophonist Adam Larson for an evening of Jazz and libations. Check out this installment of The Monk Sessions.
Art&Seek Spotlight Artist and mezzo-soprano Anna Laurenzo tackles nine roles in the opera, "Voir Dire." The legal-opera is part of  Fort Worth Opera's commitment to showcasing new works.  You can see the legal-opera at the McDavid Studio across from Bass Performance Hall.
For more on these and other events explore the Art&Seek calendar.