A Look Ahead At The Week's Art&Seek Picks
ArtandSeek.net
May 17, 2017
8
It might be cloudy outside, but it's all sunshine and rainbows in the North Texas arts scene this week. Check out local galleries like Cris Worley Fine Arts, Bivins Gallery, Circuit 12 Contemporary, and Galerie Frank Elbaz. Listen to some music or take in a play. And by all means don't miss SOLUNA, the three-week long festival that brings international artists together with Dallas's finest arts organizations. Whatever you decide to do, be sure to check out the Art&Seek calendar first. It's chocked full of arts-related events you won't want to miss.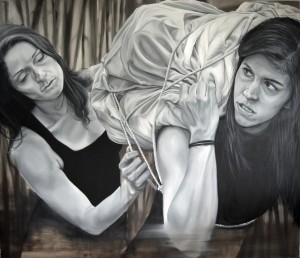 Wednesday
In Addison, Cultures clash in the garden, and friendly neighbors turn into feuding enemies in the regional premiere of WaterTower Theatre's new comedy, "Native Gardens." The play, which was written by Karen  Zacarías, one of the most prominent Latina playwrights working today, opens tonight and runs through June 24.
Garland native Kelli Vance has a new solo exhibition that shows off her abilities for photorealistic paintings at Cris Worley Fine Arts. Don't miss Sappers and Miners on view through June 17. 
Thursday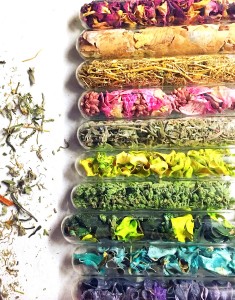 Dr. Sketchy's Anti-Art School is a cross between an old-fashioned life-drawing class and a new-wave cabaret. Stop by for a session tonight class at Denton's Patterson-Appleton Arts Center.
Local floral goddess Shamsy Roomiani brings her plant-based art to Circuit 12 Contemporary with her exhibition Plantastic. It's a pop-up show, so get there before it closes.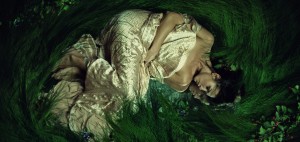 Friday
The three-week long SOLUNA music and arts festival is underway. Tonight Shakespeare's "A Midsummer Night's Dream" gets remixed with the help of the Dallas Symphony Orchestra. Stick around after the concert for mingling with the musicians. It all happens at the Dallas City Performance Hall.
In Richardson, the 25th Annual Wildflower! Arts & Music Festival kicks off in Richardson's Galatyn Park today. The festival runs through Sunday and includes four main performance stages featuring national, regional and local bands.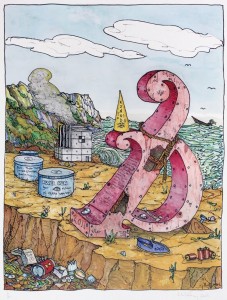 Saturday
Music and the Brain are the topics Saturday night at the Dallas City Performance Hall. Head there to hear a seminar about the neuroscience of music and creativity as part of the Dallas Symphony's SOLUNA festival.
Stop by Bivins Gallery for the opening reception for funk artist William T. Wiley's exhibition, " Where the Rub Her Meats the Rode." His paintings and drawings delve into the topics of religion, politics, global warming, and pop culture.
Sunday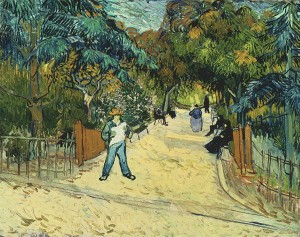 In conjunction with their new exhibition "A Modern Vision: European Masterworks from the Phillips Collection," the Kimbell Art Museum shows films about masters whose work defined the major European art movements of the first half of the twentieth century. On Sunday, the Pioneers of Modern Art series will focus on Henri Matisse.
Celebrate the final days of spring at Plano Symphony Orchestra's Bugs, Flowers, and Bees Family Concert. You can hear the seasonal favorites "Flight of the Bumblebee," "Spring" from "The Four Seasons." Additionally, Marionettes from Le Theatre de Marionette of Geppetto's Marionette Theater will be on hand to dance and perform to the music. Catch this family-friendly concert at McKinney Performing Arts Center.
Monday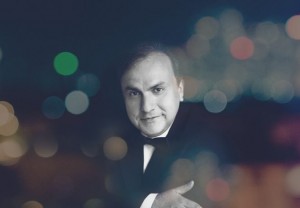 Acclaimed pianist Yefim Bronfman is known for his brilliance and versatility. Tonight he performs at the Meyerson Symphony Center as part of the Dallas Symphony Orchestra's SOLUNA Festival.  Check the Art&Seek calendar to see all the events happening during the international music and arts festival
Don't miss your chance to discuss great literature with a fun group of brainy people at the Dallas Theatre Center's Play Club. They'll explore classic literature and plays performed by the DTC this season.
Tuesday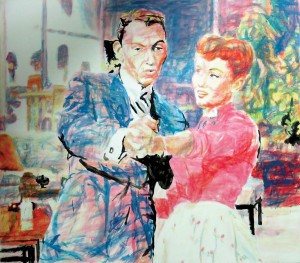 In Dallas, Galerie Frank Elbaz has a show called "Paris, Texas" that explores our fascination with the sites and sounds of the open road – things like deserts, towering concrete overpasses, and billboards. The exhibition takes inspiration from the 1984 film "Paris Texas." Hit the road before July 1 to see the group show.
Check out "Double Take: Works by Ed Blackburn" at the Tyler Museum of Art and see what happens when Classic Hollywood meets the canvas in these movie inspired pieces.
For more on these and other events explore the Art&Seek calendar.