A Look Ahead At The Week's Art&Seek Picks
ArtandSeek.net
August 23, 2017
16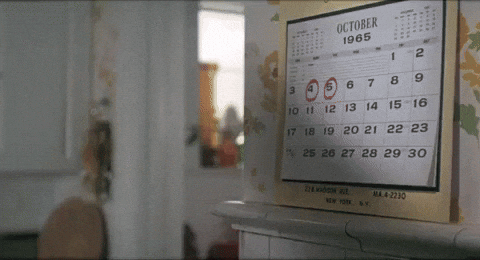 It's Wednesday! Got plans yet? Let Art&Seek help you fill out your social calendar. We've combed our calendar looking for fun and interesting happenings going on in North Texas. Consider penciling some of these events into your calendar.
Wednesday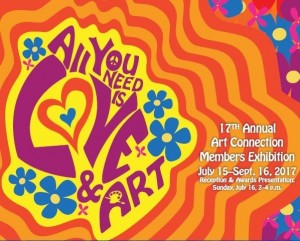 "Kaptain Kockadoo" is a new show about a religious zealot and children's television.  Head to Ochre House Theatre in Dallas to see this spirited musical which features Ochre's first all-girl band. Leave the kiddies at home. This dark comedy is for mature audiences.
In celebration of the 50th anniversary of the summer of love, Irving Arts Center presents All You Need is Love and Art, an exhibition of two and three-dimensional artworks by artists of all ages. The show is part of the Art Connection visual arts membership program.
Thursday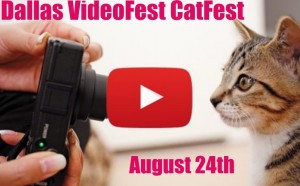 Here's some catnip for all of you feline friendlies out there. The Dallas VideoFest CatFest is back! They'll be screening more than 100 cat videos at the Texas Theatre tonight.
In Fort Worth, audiences are swarming to see "Beehive." Jubilee Theatre is putting on the toe-tapping, head shakin' musical tribute to the lady icons of 60s music.
Friday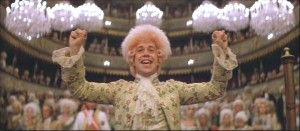 The Classical Masters Festival in Fort Worth kicks off and the Fort Worth Symphony Orchestra invites to get in the mood for their weekend festival with a free movie screening tonight. Pack your lawn chairs and head to Sundance Square to watch the Academy Award-winning film, "Amadeus." Afterwards, you'll be revved up to catch one or both of the symphony's concerts on Saturday and Sunday at Bass Performance Hall.
In Dallas, Uptown Players close their season with the off-Broadway farce, "The Tribute Artist." That's the play about an out-of-work female impersonator scheming to stay in her fabulous Greenwich Village townhouse when her landlord dies.
Saturday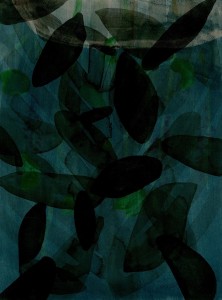 Liliana Bloch Gallery hosts the opening reception for a show called "From Dijon to Dallas!"  Two artists were chosen through an exchange between the Division of Art at SMU Meadows School of the Arts and École Nationale Supérieure d'Art (ENSA) of Dijon, France. Head to the contemporary art gallery to see works by Dallas artist Juan Negroni and Benjamin Grivot from Dijon, France.
For their 360 Speaker Series, the Nasher Sculpture Center will host an artist talk with genre-bending artist Jessica Stockholder. The sculptor and installation artist transforms everyday objects into contemporary art.
Sunday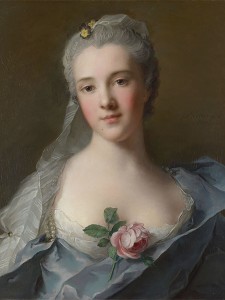 "The Royal Society of Antarctica" is playing at Stage West in Fort Worth. When a young woman retraces her late mother's steps she finds herself on the frozen tundra of Antartica. Her company? A ragtag group of misfits running away from the world and finding there is no escape on ice.
Also in Cowtown, the Kimbell Art Museum explores 18th-century Europe with its latest exhibition, "Casanova: The Seduction of Europe." The exhibition opens on Sunday and will run through December.
Monday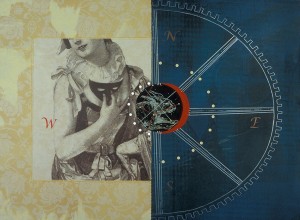 University of Tulsa professor, Michelle Martin, exhibits new works in printmaking tonight at the Forum Gallery at Brookhaven College in Farmers Branch.
Keller Town Hall hosts works by visual artists Avery Kelly and Steve Uriegas. Head there to see works large scale works and bold color that'll take your breath away. "Strong Color" closes on August 30.
Tuesday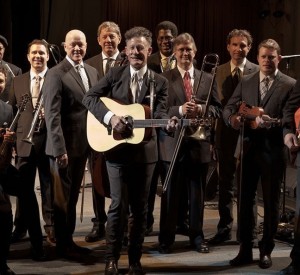 Texas singer/songwriter Lyle Lovett returns to North Texas for one night. You can catch Lyle and his Large Band at Bass Performance Hall in Fort Worth to hear his dusty odes to Texas.
Interdisciplinary artist Carmen Menza features software-based light sculptures, oil paintings, music and so much more. See "Shed Some Light" in the Project Space at Circuit 12 Contemporary in Dallas.
For more on these and other events, explore the Art&Seek calendar.