A Look Ahead At The Week's Art&Seek Picks
ArtandSeek.net
August 30, 2017
13
We're in the final days of August and this weekend means an official adios to summer. The good news is, for most people that means a three-day weekend. Get out and enjoy the final lazy days of summer with one of these art-related events hand-picked for you by the Art&Seek team.
Wednesday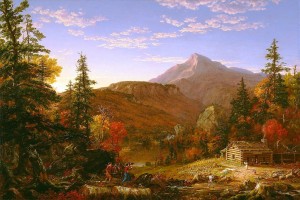 TCU professor Mark Thistlethwaite specializes in American art from the nineteenth-century to today. He'll visit the Amon Carter Museum for American Outdoors, the museum's lecture series looking at how artists depict Americans in their environment.
In Dallas, The Wild Detectives bookstore brings back their Spanish language book club. They're reading "Las películas de mi Vida."
Thursday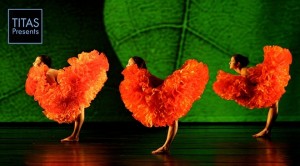 MOMIX, the Connecticut based company of dancers and illusionists makes an appearance at the Winspear Opera House in Dallas. Head there to see mesmerizing choreography when TITAS hosts the troupe for a one-night only performance. 
While looking for a story, a journalist learns the meaning of home in this heart felt play.  See "A Debt That Led to Home" at The Core Theatre in Richardson.
Friday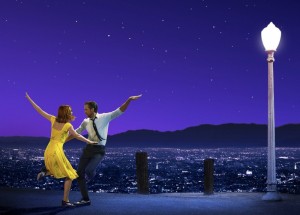 The Dallas Symphony Orchestra will perform live to the music of the Academy Award-winning movie "La La Land." You can see the high definition film with the orchestra for two performances at the Meyerson Symphony Center.
The City of Bedford hosts Bedford Blues & BBQ. At the three-day festival, you can catch legends like Marcia Ball, Ronnie Earl, Buddy Guy, Delbert McClinton, and The Relatives just to name a few. And did we mention there'll be bbq?
Saturday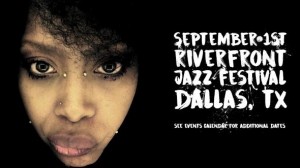 Head to Texas Horse Park in Dallas Sept. 1-3 to check out the first annual Riverfront Jazz Festival. Presented by the Black Academy of Arts and Letters, the fest will include Grammy award-winners, Erykah Badu and Shaun Martin of Snarky Puppy. Other acts include Euge Groove, Oleta Adams, Peter White, Keiko Matsui, Jon Secada, Rachelle Ferrell and Ruben Studdard.
MOXIE, a new show at Duncanville's Inner.Space Projects gallery, is on view until September 22.  This is a group exhibition of new works by Toni Martin, Sheryl Anaya, and Sarah Martin.
Sunday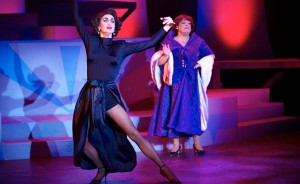 To close its 16th season, Uptown Players will present the regional premiere of The Tribute Artist.  You can see the show, starring Art&Seek Spotlight Artist Coy Covington, at the Kalita Humphrey's Theater through September 10.
Catch a screening of the 2010 Spanish language documentary "Maria in Nobody's Land" September 3 at Fort Worth's Rose Marine Theater. The film is part of the Movies That Matter Latino film series, a quarterly program that celebrates the diversity that exists within the Latino culture. Stick around after the show for a moderated discussion.
Monday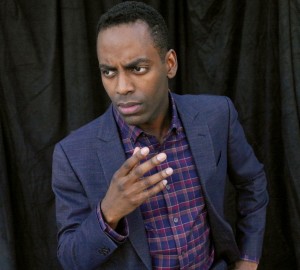 Amphibian Stage Productions' comedy series continues this week with comedian Baron Vaughn. Vaughn's been on late night shows, but he's best-known for his role on the Netflix series "Grace and Frankie." He's also the voice of "Tom Servo" in the new Mystery Science Theater 3000: The Return. The show starts at 8:00 p.m. with local comedian Alvin Newsome.
Local multimedia artist Shafaq Ahmad shows work at the Irving Arts Center. An accomplished multimedia artist, Ahmad's work includes painting, print making, sculpture, digital media, mixed media and art installations.
Tuesday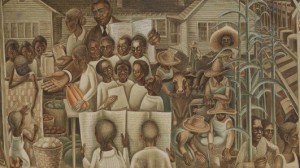 There are only a few days left to view the historic 22-by-6-foot mural, painted by legendary African American artist John Biggers. Biggers painted the mural in 1955, and it portrays his interpretation in the 1950s of education for African-American children in rural northeast Texas.  The piece will be on view at the Tyler Museum of Art through September 10.
Check out the world premiere of the Dallas-made independent film, "Glow," at the Texas Theatre. The film follows a husband and wife on the verge of divorce, their kids, a lonely young man, a father struggling to support his family, a single mother in a pit of drug addiction, and a minister wallowing in anger and doubt as they all search for light in a dark city.
For more on these and other events, explore the Art&Seek calendar.