A Look Ahead At The Week's Art&Seek Picks
ArtandSeek.net
October 11, 2017
5
Aaahh fall! Don't you just love it? There's a brisk chill in the air, brilliant changing leaves, and pumpkin spice everything. Of course, to us here at Art&Seek the best thing about fall is the cornucopia of arts-related events going on in our neck of the woods. To help you decide what you're going to do first check out our picks for this week!
Wednesday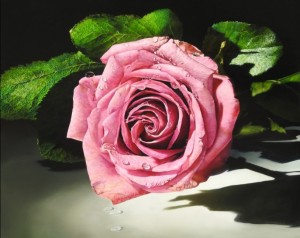 A pair of Spanish painters who specialize in photorealism exhibit at Southwest Gallery in Dallas. The twist: they are father and son, Jesus and Iban Navarro. See 'Masterful Works…Oil and Water' through Oct. 28.
Author Alice Hoffman is best known for the book 'Practical Magic,' which became a film starring Nicole Kidman and Sandra Bullock. Now Hoffman's written a prequel, called 'The Rules of Magic.' Meet her for a book signing at the Haggard Library in Plano.
Thursday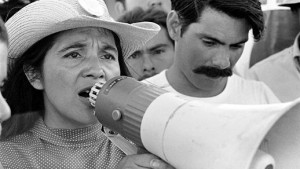 Dolores Huerta co-founded the first farmworkers union with Cesar Chavez. Yet the pioneering activist is relatively unknown. You can meet Huerta tonight, and watch a documentary about her, called 'Dolores,' at the Rose Marine Theater in Fort Worth.
Skateboarding, gaming culture and comics are all fodder for self-taught Dallas artist Dyemond Obryan. Check out the opening reception for his show called 'Blue Palm' at Eastfield College in Mesquite.
Friday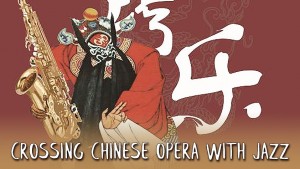 What would it sound like to combine the 600-year-old tradition of Chinese Opera with freeform jazz? Find out tonight during a performance by Golden Jazz at Texas Hall at UT Arlington.
In 1942, a fire in a Boston nightclub claimed 492 lives and changed modern safety codes. The play 'Inferno: Fire at the Cocoanut Grove: 1942' tells the stories of students, newlyweds, stars, and servicemen on leave who perished. It's on stage at The Core Theatre in Richardson through Oct. 29.
Saturday/Sunday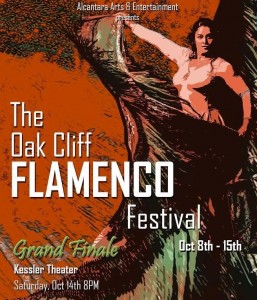 The Kimbell Art Museum in Fort Worth turns back time Saturday to celebrate the era of Casanova at Kimbell Fest. This year's annual event is inspired by the museum's current exhibition 'Casanova: The Seduction of Europe.' Dress up like Marie Antoinette or Don Giovanni for the MasqueRIDE bike ride. Get it? MasqueRIDE? And don't forget to bring a blanket to enjoy performances by Wild Belle and Henry the Archer, and other surprises on the museum lawn.
Also Saturday, Bluegrass in Burleson offers plenty of banjos, arts and crafts, and a car show. There'll be fun for the whole family at this Founder's Day celebration in Old Town Burleson.
And in Dallas, an All-Star cast of Flamenco performers will bring down the house at the Kessler Theater to close out the Oak Cliff Flamenco Festival.
On Sunday, head to Fort Worth, for a hilarious updated version of Chekhov's "Uncle Vanya." See the regional premiere of 'Life Sucks,' running through November 12 at Stage West.
Monday
Jane Austen fans, head to Addison to see WaterTower Theatre's presentation of 'Pride and Prejudice.' Prepare to see a new take on the Austen classic as you follow the misfortunes of the common but most amiable Bennett family and the proudful Mr. Darcy.
Bach and Mendehlsson are on the program for Spectrum Chamber Music Society's 32nd season opener. Also lined up is a performance by the Baroque trumpet ensemble. Catch the free concert at the First United Methodist Church of Fort Worth. Be sure to stick around for the post-concert reception and meet the musicians.
Tuesday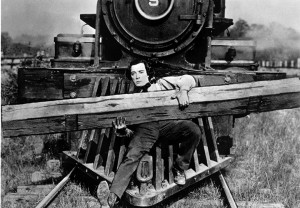 In Dallas, Buster Keaton fans should head to Moody Performance Hall. The Dallas Chamber Symphony opens its season with a new score for the silent film 'The General.' They'll perform the music live as the movie screens.
AIR Time presents an interview with Dallas Morning News cultural critic Chris Vognar. Vognar is also one half of the Art&Seek Big Screen critic team. Learn what he thinks makes a great movie while you enjoy food and drinks at the Alamo Drafthouse in Richardson.
For more on these and other events, explore the Art&Seek calendar.