A Look Ahead At The Week's Art&Seek Picks
ArtandSeek.net
December 2, 2015
3
Here's what's coming up this week at Art&Seek:
WEDNESDAY, December 2nd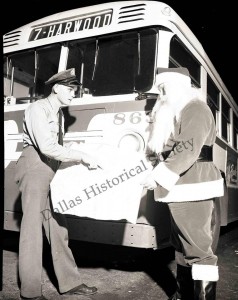 Santa Laughed All the Way to Dallas – According to author and historian Rose-Mary Rumbley, Santa loves Dallas! She'll tell stories of places he especially loves to visit and about the time he laughed so hard he caused a traffic jam downtown.
SMU Theatre: "A Flea in Her Ear" by Georges Feydeau – Rumors of infidelity turn into comic mayhem in this play. See the farce at SMU's Greer Garson Theater.
THURSDAY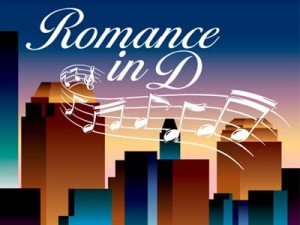 One Thirty Productions presents Romance in D – Four characters nervously navigate the road to true love in this holiday play at Bath House Cultural Center.
Sounds of the Holidays – Five UNT choruses will perform choral works and classic holiday songs with additional works for organ and brass ensemble. Head to the Murchison Performing Arts Center in Denton for the concert plus a milk and cookie reception.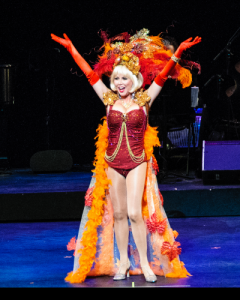 FRIDAY
Fa La La La Follies "Christmas in Lewisville" presented by The Spectacular Senior Follies – Hear Christmas carols in true showgirl style in this show at the MCL Grand Theater in Lewisville.
Wassail Weekend – Taste hot ciders as you peruse the shops on the square in Downton Denton. Added bonus – strolling entertainers and live music.
SATURDAY
Co|action: Opening Reception – Five established artists were asked to choose an emerging artist to mentor. The result of the project is an exhibition of their collaborative work. Check it out at 500x Gallery.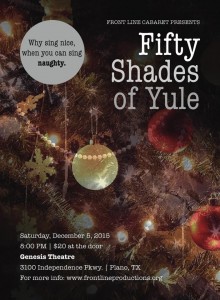 Fifty Shades of Yule – Hear holiday tunes both naughty and nice. Ok, mostly just naughty. Check out this cabaret performance of stories and songs at Genesis Theatre in Plano.
SUNDAY
The Daughter of St. Nicholas – This play-within-a-play follows a troupe of Russian actors as they attempt to put up a classic Russian fairy tale. See if they can pull it off at ONSTAGE in Bedford.
Reception: Stewpot Artists at The Bradshaw Gallery – The works in this exhibition were created by the members of the Stewpot Art Program, many of them homeless. Check out their work at the Dallas Public Library's Bradshaw Gallery.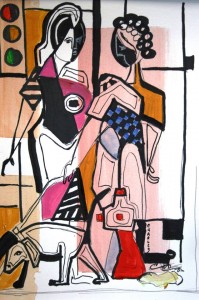 MONDAY
The Fantasticks – Two teenagers are tricked into falling in love when their fathers pretend to have a feud. This show is the world's longest running musical, and it plays at Theatre Three.

Handel's Messiah – The thrilling choral classic is performed at Bass Performance Hall with the Fort Worth Symphony Orchestra and the Southwestern Seminary Master Chorale.
TUESDAY
Clarkston – Two young men embark on a journey toward an unpredictable future in the world premiere of this play. Dallas Theater Center's production plays at the Wyly Theatre.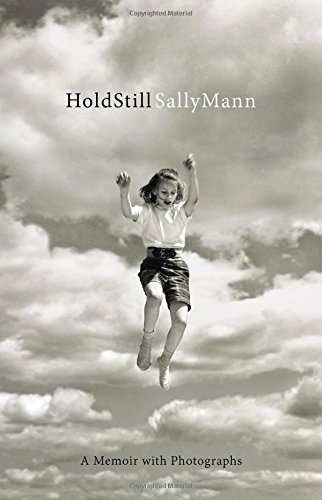 Tuesday Evenings at the Modern – Photographer and author Sally Mann reads from her new memoir "Hold Still" at the Modern Art Museum of Fort Worth. Mann's writing has been called "weird, intense and uncommonly beautiful" by the New York Times' Patricia Wall.