A New Novel Portrays Dallas In 1987 – With These Real People
ArtandSeek.net
March 3, 2021
28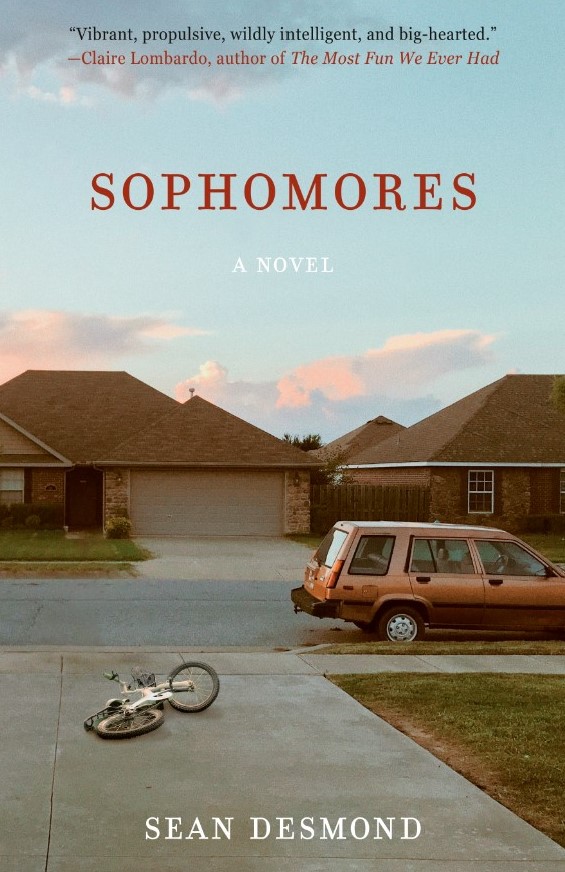 A new coming-of-age novel — Sophomores by Sean Desmond — explores adolescent antics and adult alcoholism in Dallas in 1987. The novel follows the Malone family: Dan, a student at Jesuit College Prepatory School (which Desmond once was), and his parents, Anne, a teacher, and Pat, the chief actuary for American Airlines.
This little nuclear family doesn't fall into full-on nuclear war — more like a series of insurgencies for control of their lives. The story follows Dan to a student dance and a Mavs basketball game. Anne is selected for the jury in a criminal trial, while Pat is confronted with financial fears at American Airlines plus his own worsening multiple sclerosis.
And along the way, real figures from Dallas in the late '80s appear — or in several cases, they're fictional figures inspired by real people.
You can listen to my Q&A with Sean Desmond by clicking on the red-and-white arrow above.
The real people he draws on are sometimes more than just background filler. Desmond happily acknowledges that Dan's prankish school friends are based on his own friends when he attended Jesuit College Prep. But readers of Sophomores who are unfamiliar with the recent history of North Texas — or ones who have forgotten some of the players — may not catch the full significance of the characters who pop up briefly or provide major storylines. Some add a tragic background; others are moral signifiers for the main characters.
Here are three people who appear in Sophomores  — people who once figured prominently in North Texas life. Study and remember.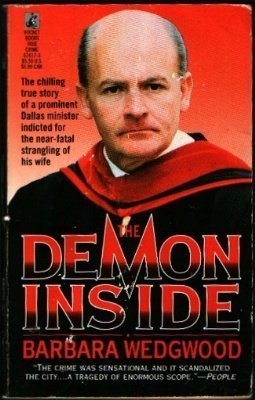 Walker Railey
The trial of Walker Railey is one of the most infamous criminal cases in North Texas history. It had everything a rabid Twitter user might want: attempted murder, attempted suicide, adultery, religious faith, social prestige, courtroom revelations and a handwritten note that could have been a confession, could have been a cry for help. The criminal case is a source of drama in Sophomores because Ann Malone ends up on the jury in a trial very similar to Railey's.
"The trial of Walker Railey was just a huge scandal at the time, " said Sean Desmond. "It was something my mother and I watched unfold for months and then years. Peggy Railey was found strangled in her driveway one night in April 1987. Her husband was Walker Railey, the pastor of First United Methodist Church in downtown Dallas."
Railey was more than the senior pastor of one of the city's oldest and most prominent churches. He was a rising star: He was young for such a position (he reportedly was earning $100,000 a year), a spellbinding speaker, learned and smart, ambitious and politically progressive enough to be controversial. He claimed that his preaching against racism led to death threats from white supremacists, and in April 1987, Railey wore a bullet-proof vest for his Easter sermon. A later investigation found the threatening letters had been written on a church typewriter.
Eight days after the assault on Peggy, Desmond said, "Walker went on to try to commit suicide. He left a note about how he struggles with demons." In a few months, Railey resigned from the church, granted custody of his two children to friends and moved to California with his lover, clinical psychologist Lucy Goodrich Papillon. Visiting her on the evening of the assault was eventually part of his alibi.
The attack left Peggy Railey in a coma. But because of a lack of evidence, the Dallas police did not charge Railey for the assault — for five years. Walker Railey was eventually acquitted in the criminal case in 1993, but earlier — in 1988 — the parents of Peggy Railey brought a civil lawsuit against him and were awarded $18 million in damages. Railey declared bankruptcy and the settlement was set aside, although he later agreed to divorce Peggy and pay her alimony for twenty years.
Walker Railey has maintained his innocence; Peggy remained in a vegetative state and died in 2011 at age 63.
"I think a lot of people in Dallas followed the trial closely because it had all these mysterious elements," Desmond said. "A fall from grace, a pastor who struggled with demons, he had this adulterous alibi, the protections and failures of the justice system. We have a silent victim, and, of course, the media sensationalism.
"I should say that the version of this trial I have in the novel is based on details in the tragic story of the Raileys, but I had to conflate and compact a lot of what happened. But that was for dramatic purposes and to make the trial a test of faith for Ann Malone. That is by no means to disrespect the pain and the silent struggle that Peggy Railey faced. In fact, I wrote that part of Sophomores to honor and remember her terrible fate.
"For anyone interested in a re-telling, I suggest Googling the Texas Monthly piece, "The Sins of Walker Railey" because Lawrence Wright, a great Texas writer, he does it so well. He and his family were congregants at First United Methodist, and he explains all of the heavy guilt and the atmosphere surrounding Walker Railey, as well as the shame and the lurid fascination that the Dallas community had for the story."
Roy Tarpley
Before Luka Dončić, before Dirk Nowitzki, the Dallas Mavericks had Roy Tarpley.
"In 1987, the Cowboys aren't doing so hot," said Desmond. "It was kind of the tail end of the Tom Landry era. And as I try to point out in Sophomores, Dallas becomes — for the first time ever — kind of a basketball town. The Mavericks were this great team, maybe the best basketball team around besides the Lakers and the Celtics.
"What we had was Roy Tarpley. He was this amazing Swiss Army-knife of a player. He could play against all the big men, he was athletic, he was a spark plug coming off the bench."
After a stellar career at the University of Michigan, leading them to a Big Ten Championship, Tarpley was picked by the Mavs in the first round in 1986. He made the NBA's All-Rookie Team his first year and won the league's Sixth Man of the Year Award in his second, having averaged 13.5 points and 11.8 rebounds per game.
"And after a lot of early success, Roy falls into the throes of alcoholism and drug addiction."
Six games into his third season with the Mavs, Tarpley was arrested for drunk driving and resisting arrest. He was suspended by the NBA. In 1991, he was arrested for drunk driving again and was suspended again. His third violation followed only a few months later. He was banned by the NBA for violating its drug-use policies though he returned briefly to the Mavericks in 1994.
But the next year, Desmond said, "Tarpley was permanently banned from the NBA for his legal problems and his substance abuse violations.
"Which seems so awful to me as any way to treat an addict. Now, I was young at the time, and I don't know how the Mavericks coaches and management and the Mavs' owner Don Carter, what they were doing to help Roy Tarpley. But I know what the Dallas media was not doing to help him. There was this deeply cynical narrative that Tarpley was stigmatized with early – and that story was that Roy Tarpley couldn't be trusted, that he couldn't help himself. And I just think that this was so sad because we lost a star, someone who needed help and needed to be rescued.
"And by the way, to this day, we don't always treat Dallas sports stars with the support they need. But it's better now, we know more about substance abuse issues, mental issues. Now when you have [Cowboys quarterback] Dak Prescott last year open up about his mental health issues that he faced after the death of his brother — I think it's a better environment for dealing with this, understanding this. But I felt just terrible about Roy Tarpley.
"At the time, I felt he let us down. And now I feel we let him down."
Tarpley died in Arlington in 2015. He was 50. No official cause of death was released, but reports indicated possible liver failure.
Robert Crandall
In the novel, Sophomores, Pat Malone, the father, is the chief actuary for American Airlines, and he repeatedly makes sardonic references to his boss, Robert Crandall, who was the CEO of the company and a significant pioneer in the airline industry — as well as a significant business leader for North Texas because of American's outsized influence on DFW International Airport.
"I just wanted to use that relationship [between Pat Malone and Bob Crandall] to talk about the airline wars of the '70s and '80s," Sean Desmond said. "A lot of us older Dallas folk will remember this. American Airlines came down to Dallas because it was going to be this big execution of the 'hub and spoke' system of air travel we have today. And this is after deregulation, and that world of airlines had become so volatile. You have legacy carriers like TWA and the Dallas-based Braniff, which are going under. And you have upstarts like Texas Air and Southwest, which are like the first budget airlines — with their first-come, first-served seating and the $19 tickets.
"So it's this amazingly tense and competitive time for that industry, and it's all playing out at Love Field and at DFW. And the figure of Crandall that I draw in Sophomores represents the march of progress, technology and how capitalism has consequences and casualties. Pat Malone is an actuary with a heart, I would say. In his maudlin way, he sees the airline industry in decline or at least in depreciation from its heyday. And Crandall is the CEO bringing in the computers and the depersonalization of systems — from reservations to the food being served. The whole mantra is 'trust the machine.'"
Crandall was known for being a stringent, cost-cutting manager, a detail-obsessed numbers nerd — known for it and proud of it.  Sophomores repeats a famous story about Crandall. He determined that if the single olive in the in-flight salad were removed, passengers would probably never notice — and American would save $40,000 a year. On the other hand, Crandall had vehemently opposed deregulation because, he argued, it would seriously destabilize the country's airline network and lead to a more cheaply but also more poorly run industry.
"Pat resents all this automation and reducing everything to metrics for profitability," Desmond said. "And he's eventually let go. So Crandall comes across as a bit of a hard ass in this book. But that's the characterization I got from a lot of the research I did. And let me recommend Hard Landing: The Epic Contest for Power and Profits That Plunged The Airlines into Chaos  [by Thomas Petzinger Jr.]. It tells the whole story of Bob Crandall. It was a really rich canvas to write the novel across."
Got a tip? Email Jerome Weeks at jweeks@kera.org. You can follow him on Twitter @dazeandweex.
Art&Seek is made possible through the generosity of our members. If you find this reporting valuable, consider making a tax-deductible gift today. Thank you.