Amphibian Stage Puts Out Spark Fest Early – Because Of COVID
ArtandSeek.net
July 22, 2021
8
Amphibian Stage Productions in Fort Worth had their July calendar packed with events. Mostly lined up for Spark Fest,  the annual, three-week-long festival of new play readings, stand-up comedy, workshops and more.
But people involved with the event, although fully vaccinated, have tested positive for COVID-19. Ticket buyers have also cancelled for the same reason. So Amphibian has decided to shut down its remaining Spark Fest events. It may be the first performing arts event in North Texas to cancel because of the resurgence of COVID cases — just as arts venues were slowly re-opening to the public.
Asked about tickets and refunds, artistic director Kathleen Culebro said the theater is already reaching out to patrons for full refunds. She described the cancellation for the theater's first, annual new play festival as "a punch to the gut."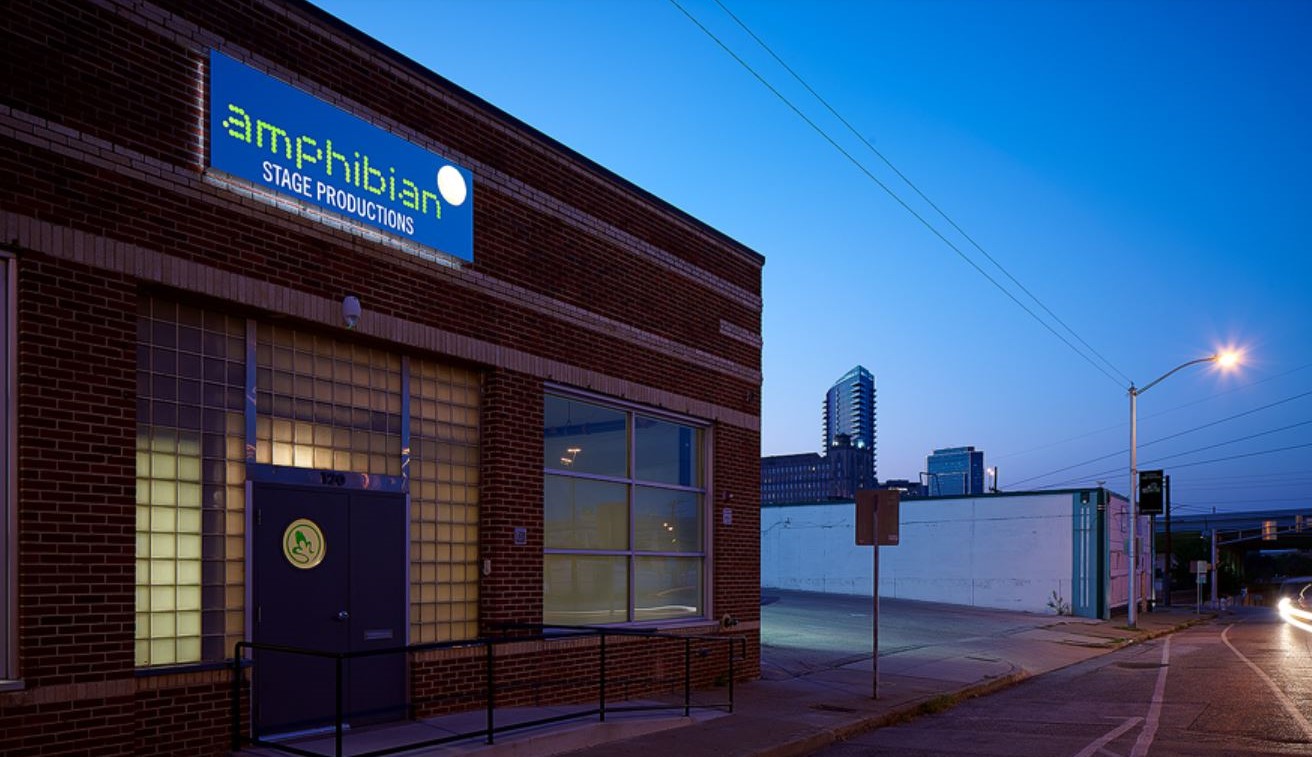 Here is Amphibian Stage Productions' full email press release:
We believe transparency about Covid is important so everyone can make fully informed decisions regarding their health, and so they can help protect the health of any unvaccinated or high-risk loved ones. The health and safety of our patrons, guests, cast, crew and staff is our top priority. With this in mind, we must make the hard decision to cancel the remainder of Spark Fest.
We have learned that some fully vaccinated people involved in different capacities of Spark Fest have tested positive for COVID-19 even while practicing safety guidance from the CDC, the Actor's Equity Association, and our Covid Compliance Officer.
We have also had multiple cancellations for the upcoming weekend from fully vaccinated patrons who had been planning to attend but have unexpectedly tested positive. This follows the trend of data from local government that shows since 4th of July Weekend the test positivity rate in Tarrant County has increased by more than 10%.
We are heartbroken to make this decision but must prioritize the health and safety of all. We will move forward with any contact tracing and further testing as needed. Thank you so much for your support, your creativity, and your community. We love you all and hope to have the privilege of hosting you again as soon as it is safe to do so.
Thank you for supporting live theatre and the arts. Please reach out if you have any questions or concerns.
– Your friends at Amphibian–
Kathleen, Jay, Clara, Ayesha, Evan, Jeff and Charles