Art&Seek Jr: Even More Creative Outlets For Cooped Up Kids
ArtandSeek.net
March 31, 2020
10
How's everyone doing this third week of social distancing? Is technology cooperating with your home office and remote learning? Is the family adjusting to the 24/7 togetherness?  We're all making the best of a very bad situation, but let's face it–self-quarantining isn't fun.
If you're growing weary of being cooped up, take the kids on a mini-vacation of sorts with these picks. There are virtual trips to the theatre for movies and music and even things to do outside when you're taking that much-needed walk.
We know remote learning is challenging, so to keep teachers and parents informed and to help the kids stay engaged, KERA is hosting curated educational content. The curriculum, which airs on KERA TV (Channel 13.1) Monday through Friday from 6 a.m. to 6 p.m., is for students in pre-k through 12th-grade. Kids can tune in or watch streamed shows HERE. The website includes a number of resources that along with shows like "Cyberchase," "History Detectives" and "American Experience,"  are aligned with Texas Essential Knowledge and Skills (TEKS) standards. I thought it was pretty cool when I heard a friend's 6th grader just received his first KERA assignment. He'll be tuning in this week to "The Great American Read" for his literature class!
A lot of places are taking storytime out-of-box and are really thinking creatively during this shelter-in-place time. The Global Space Foundation is going one step further and taking storytime out of this world with Storytime in Space. They're sending books to the International Space Station. While in space, astronauts videotape themselves reading the books to kids on our big blue planet. In addition to the storytime, astronauts also perform education demonstrations to complement the science concepts found in the Story Time From Space books. You can find a variety of science and space travel books on this site. My favorite is the (partially) true story  "Mousetronaut." It's written by retired astronaut Mark Kelly who flew with "mice-tronauts" on his first spaceflight aboard the space shuttle Endeavour in 2001. The book is extra special because it's read by his brother, Scott Kelly, who's floating around the ISS.
A "bear hunt" is another awesome storytime idea that your whole neighborhood can be a part of. The idea is sort of a scavenger hunt and it goes like this– neighbors (who want to participate) put stuffed bears in their windows for the littles to "hunt" while they're out walking with their families. The idea for the hunts came from the book "We're Going on a Bear Hunt" by Michael Rosen. It's about a family of 5 children who decide they're going on bear hunt. "We're not scared!" they say as they head out on their adventure. When they encounter obstacles, they shout "We can't go over it, We can't go under it. Oh no! We've got to go through it!" Words to take to heart for the new normal.
Remote learning can be stressful. Let your elementary-aged kids take a mini-break from their on-line studies with Cliburn Kids with Buddy Bray. These fun 7-10 minute videos are led by Cliburn artistic advisor Buddy Bray and feature music, storytelling, dance, and listening games. You can find them Mondays & Thursdays at 11 a.m. on The Cliburn's Facebook page, YouTube, and at Cliburn.org/kids.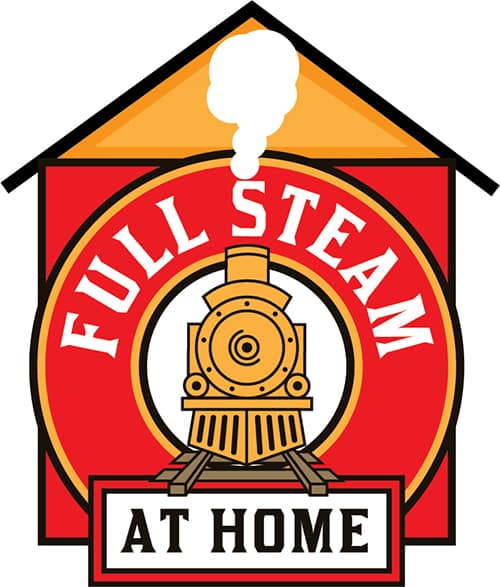 Studio Bella and the Robotcats Robotics Teams from Woodrow Wilson High School are partnering up to bring you daily no cost or low cost STEAM activities at home for kids in pre-k through 12th grade. The activities only need a supply or two from your home or from nature outside your front door.  Science, technology, engineering art and math will be fused together in a fearlessly creative way to make learning fun and engaging. Catch their first video on their websites on April 1 at 8 a.m.
Have the kids run through their NetFlix list and are itching for something different for family movie night? Check out the Silent Comedy Watch Party on YouTube. The weekly show features three rare slapstick comedy shorts accompanied by live piano music. The program streams live on YouTube Sunday afternoon at 2 p.m. and is then made available for viewing.
For even more resources be sure to check out KERA's Education Coronavirus Toolkit. You'll find tools and materials specially curated for parents and caregivers with school-aged children at home, as well as for educators who are teaching children remotely.
Stay on top of North Texas COVID-19 updates with KERA News.