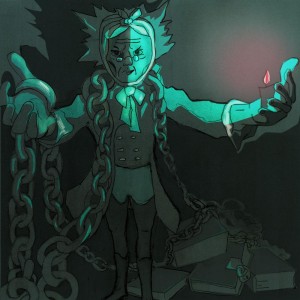 Stage West in Fort Worth presents a new take on the Dickens classic. "Jacob Marley's Christmas Carol" focuses on Scrooge's dead partner as he attempts to redeem Scrooge and in turn, himself.
Turn Black Friday into a more festive, family friendly affair. Head to the George W. Bush Presidential Center after-hours for "Deck the Halls" which includes music, holiday arts and crafts, and pics with Santa in the Oval Office.
Who killed Mr. Boddy??! Try to solve the mystery in Garland Civic Theatre's interactive show "Clue: the Musical" at Granville Arts Center in Garland.

Sculptor Jason Mehl has created works inspired by his travels for the exhibition "Intuitive Geometry." The large sculptures are on display at DNA Project Space in Oak Cliff.