For the exhibition "Nine Paintings and 120 Notebook Drawings," Saul Waranch created works based on everyday drawings that capture his daily life. See the works at Haley-Henman Gallery in Dallas.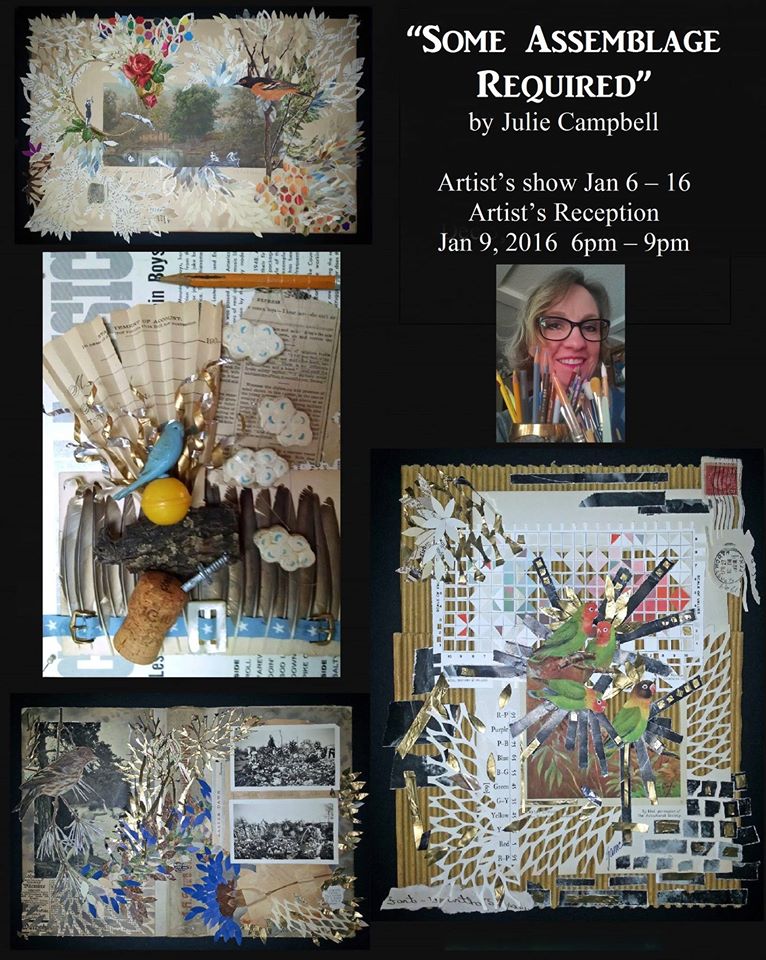 Julie Campbell is this month's featured artist at Giddens Gallery of Fine Art in Grapevine. She incorporates found objects and newspaper images into her paintings for the exhibition "Some Assemblage Required."
More than 50 local and regional artists have created work inspired by the life and art of Frida Kahlo. The mixed media works are on display in "Frida Kahlo: The Flower of Life" at Bath House Cultural Center.