Community College Art Students: UT-Dallas Wants To Show Your Work
ArtandSeek.net
May 25, 2021
8
SP/N Gallery at The University of Texas at Dallas has put out a call to all community college art students in the Dallas-Fort Worth area.
The gallery, otherwise known as SPIN, is asking for work from 'Up and Coming" artists that shows how they are staying creative during the pandemic.
"It's a great opportunity to see what people were able to reach into themselves and find and bring out," said Brian Scott, gallery tech at SP/N.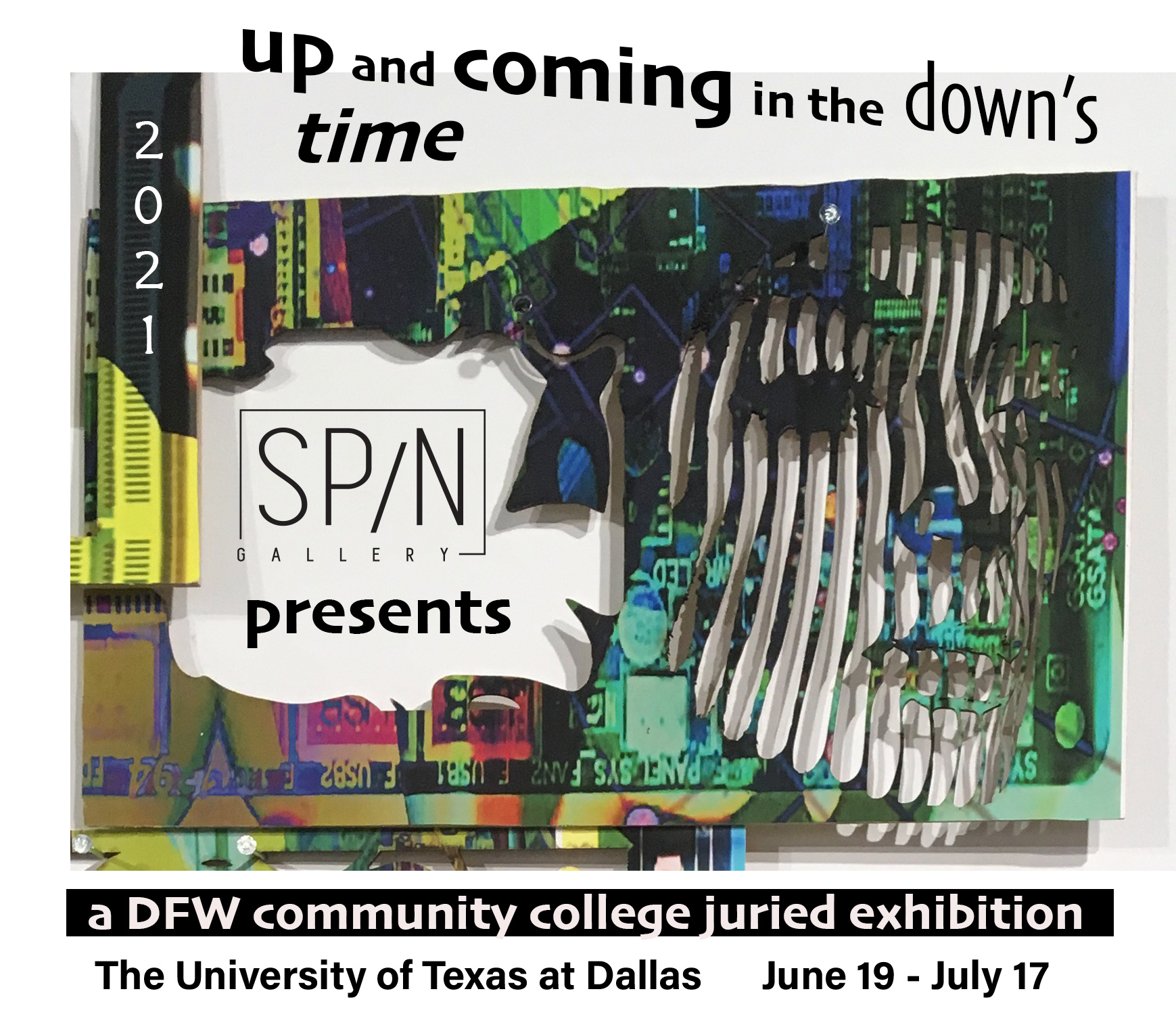 Art students, either enrolled during 2020 or 2021 semesters, have until May 28 to submit work for the gallery's June and July exhibition, UP and COMING in the DOWN's time. Artworks of all mediums are accepted, including sculpture, graphic design, ceramics and more. 
The exhibition is also meant to highlight the presence of art adjunct professors who teach at the university and local community colleges. 
"We would see a lot of other artists we don't know, and we have a really nice space that would be a wonderful first exhibit opportunity for those young artists," Scott said. 
The show will be UT-Dallas' first annual DFW Community College Juried Exhibition. Juries include Giovanni Valderas, gallery director of the Ft. Worth Community Arts Center, and Cris Worley, owner and director of Cris Worley Fine Art Gallery in Dallas. 
To enter, students must pay a $7 fee per entry. Acceptance notifications will be sent out on June 5. 
The college will also give a minimum of $1,200 in awards, plus the additional entry fees. Rules to enter. 
---
Got a tip? Email Mia Estrada at mestrada@kera.org. You can follow her on Twitter @miaaestrada.
Art&Seek is made possible through the generosity of our members. If you find this reporting valuable, consider making a tax-deductible gift today. Thank you.