END RACISM NOW Street Mural To Be Painted In Downtown Fort Worth
ArtandSeek.net
June 26, 2020
8
This weekend, a crowd of volunteers and artists in Fort Worth will paint a mural on a downtown street saying END RACISM NOW. It'll cover an entire block north of the Convention Center. KERA's Jerome Weeks has this report.
  The artists are laying out the design on Friday, June 26th. Volunteers painting the mural will begin at 7 AM Saturday the 27th. Volunteers are encouraged to sign up 
here
.
Deborah Peoples handled many of the arrangements for this protest. She's the chair of the Tarrant County Democratic Party. Peoples met with city officials to pick a street that could be painted over. They settled on the stretch of Main Street extending from the Martin Luther King Jr. memorial plaque near 9th Street to the John F. Kennedy Tribute at 8th.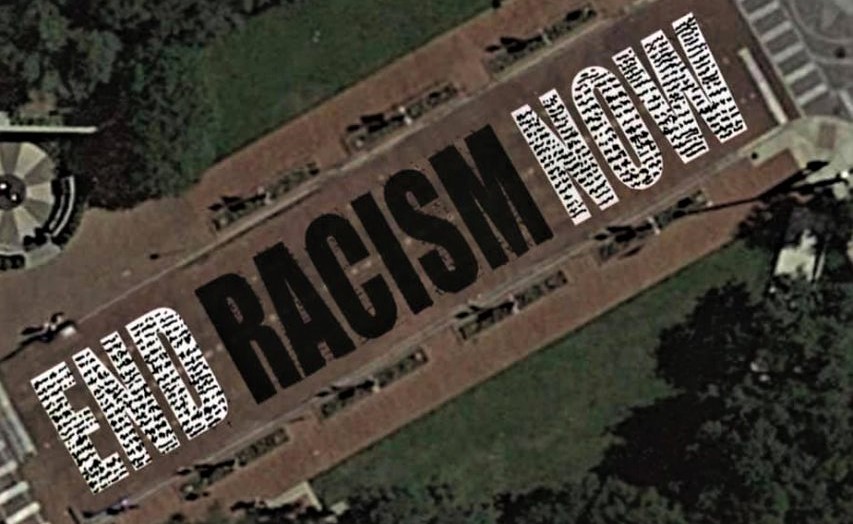 Last week, Peoples contacted the husband-and-wife artists Letitia and Sedrick Huckaby to help spearhead the project. Letitia Huckaby said just this past Monday, the first day a request for volunteers went online, they received 65 responses, 40 from artists.
The paint they'll use is water-based, so it can be cleaned off the pavement later (one volunteer has paid for all the gallons of paint needed). But Sedrick Huckaby says, it's not important how long the mural's visible. It's how many community groups, city officials and private individuals have joined in a collective, public stand against racism.
"It's important that all of those groups are coming together with this protest," he said. "You kind of have to acknowledge that this is a pivotal movement of this time. And so what's important is that this is drawing people together to respond in a creative way."
The word RACISM will be in black. The words END and NOW will be white – that's where, Huckaby says, volunteers can sign their names to the statement.
Got a tip? Email Jerome Weeks at jweeks@kera.org. You can follow him on Twitter @dazeandweex.
Art&Seek is made possible through the generosity of our members. If you find this reporting valuable, consider making a tax-deductible gift today. Thank you.