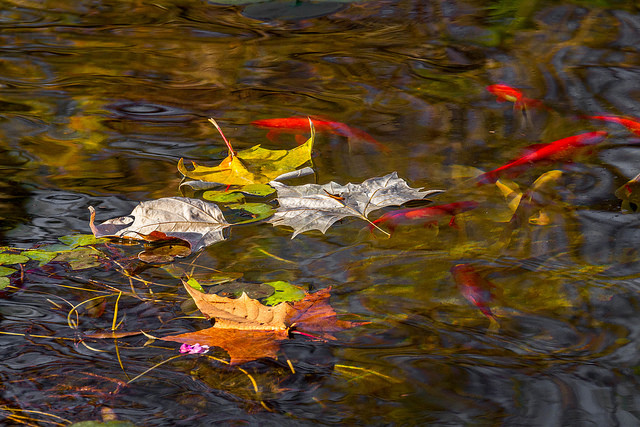 Congratulations to Elizabeth Buchanan of Richardson, Texas, the winner of the Flickr Photo of the Week contest. This is the second time Elizabeth has won the Flickr contest. Her last win came back in September. She follows last week's winner, Jorge Fernandez of Fort Collins, Colorado.
If you would like to participate in the Flickr Photo of the Week contest, all you need to do is upload your photo to our Flickr group page. It's fine to submit a photo you took earlier than the current week, but we are hoping that the contest will inspire you to go out and shoot something fantastic this week to share with Art&Seek users. If the picture you take involves a facet of the arts, even better. The contest week will run from Monday to Sunday, and the Art&Seek staff will pick a winner on Monday afternoon. We'll notify the winner through FlickrMail (so be sure to check those inboxes) and ask you to fill out a short survey to tell us a little more about yourself and the photo you took. We'll post the winners' photo on Wednesday.
Now, here's more from Elizabeth.
Title of photo: 'Water Abstract'
Equipment: Canon 7D, Tamron 70-200 mm f/2.8 Lens
Tell us more about your photo:  This photo was taken at the Dallas Arboretum's grotto pond and it was pure gold because of sunlight and shadows that day. I distorted the water somewhat with Adobe Creative Cloud's distortion feature which, in my mind, gave the water an ethereal appearance. Just took a bit of creativity on what already had an abstract look to it. I frequent the Arboretum as a beautiful and safe place to walk and having my camera is a plus. Sometimes I walk from the East to the West end of the 66 acres, as this senior lady needs to move her bones!