For A Good Time Call Deep Vellum Books Hotline
ArtandSeek.net
May 12, 2020
9
Every day on Art&Seek, we're talking to people who have tips for virtual art experiences.  Share yours with us on Facebook, Instagram or @artandseek on Twitter. Click above to listen to Cristina Rodriguez, general manager for Deep Vellum Books, share her tip with KERA's Nilufer Arsala. 
Deep Vellum Books wanted to find new ways to engage and interact with their customers even though their doors were closed.  So Cristina Rodriguez,  the general manager of the independent bookstore in Deep Ellum, created a bookseller hotline. It allows readers to call in and get book recommendations but with a twist.
Deep Vellum Books hotline is open Monday through Saturday from 12-5 p.m. Call 972-638-7741.
When you call the hotline you also can get life advice, horoscopes, and the opportunity to basically talk about anything you want with Rodriguez. Based on the phone conversation, Rodriguez comes up with a book recommendation.
"It's our way of engaging and connecting with readers through books but also offering a little bit of relief during this stressful time."
It's a little old school to go back to the phone, says Rodriguez, but people are having fun with it while finding a new way to get book suggestions.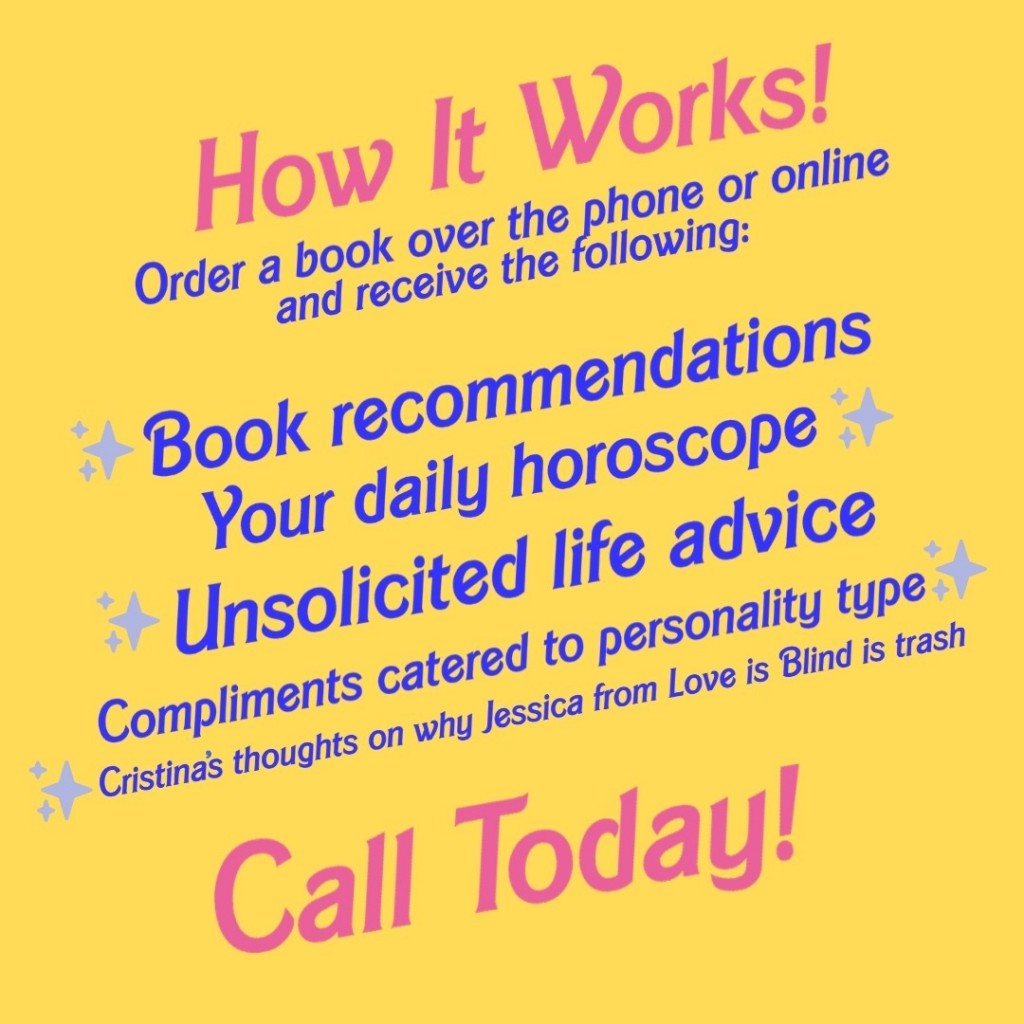 Rodriguez recalls a conversation she had with one customer -"a lovely Capricorn woman." She wanted advice about dating and how to find love in quarantine. She also felt the need to constantly stay busy and connected while in sheltering in place. The two talked about loneliness, dating, and the pressures of feeling like we have to optimize at all times. Rodriguez ended up recommending the book, "How to Do Nothing," by Jenny Odell. The non-fiction book tackles some of those very issues.
"I feel like I get a lot of people that want something that can help them understand what they're feeling during this pandemic, but also want some lightness to distract them from our current surreal reality. I like to recommend books that give a balance of humor while tackling deeper issues. I don't think books that are humorous negate seriousness by any means, but instead can feel relatable, give direction, and still entertain."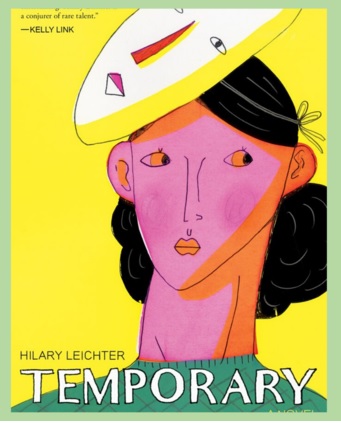 We asked Rodriguez what book she thinks readers might be interested in reading now. It just took her a few seconds to come up with "Temporary," the debut novel by Hilary Leichter. It's a satire about a woman who is trying to find a permanent place in the world and not trying to live under capitalism.
The woman's episodic adventures as a temp worker take her from an office setting to working as a pirate to assisting an assassin.  It's a funny, surreal story, but the overall theme is how capitalism really does control our lives on daily and human levels.
"I thought it was very relevant to right now. It's hilarious. One of the funniest books I've read recently while still talking about those deeper issues."
Rodriguez also recommends you check out Deep Vellum Books' upcoming virtual store book club, called Book Cult. You can join in every last Tuesday for a virtual discussion of some of their favorite indie press books.
Got a tip? Email Gila Espinoza at gespinoza@kera.org. You can follow her on Twitter @espinoza_kera.
Art&Seek is made possible through the generosity of our members. If you find this reporting valuable, consider making a tax-deductible gift today. Thank you.