The fifth episode of Frame of Mind explores North Texas and beyond through the documentary lens with a series of short films featuring old home movies, a family-owned western-wear store, and a famous stuntman from Fort Worth.
You can catch the latest episode tomorrow at 10 p.m. on KERA TV. Here are the films featured:
Chasing Chassidy
This film follows Chassidy Young as she navigates life without arms or legs. Young was born with a rare genetic condition called tetra-amelia syndrome. The doc is short, but local filmmaker Fatimah Jawad manages to capture the bond between Young and her sister and mother. Young is also an alumnus at UT Arlington, where Jawad teaches film.
Story Town with Weldon's
Rodeo calf roper and saddlemaker Weldon Burgoon is the star of this short film. For 60 years, Burgoon has been at the helm of Weldon's Saddle Shop and Western Wear Store in Denton. Apart from Burgoon's wealth of firsthand knowledge of North Texas' rodeo tradition, the film also features old clips dating as far back as the 1930's.
Sadly, Weldon's Saddle Shop closed in January this year, but its legacy is continued by his grandson Clint Wilkinson, who owns his own luxury leather workshop.
Icarus in Fort Worth
In 1916, Harry Houdini came to Fort Worth to perform at the Majestic Theatre. Following a chance meeting with the escape artist, carpenter Ormer Locklear was forever changed. "Icarus in Fort Worth" follows Locklear's trajectory from Air Force pilot to daredevil to film star. You've probably never heard of Locklear, but at the start of the 20th century, Locklear was one of Hollywood's first leading men.
Qin Feng: Shi of Dallas
This short doc closely follows the installation of Chinese artist Qin Feng's huge sculptures at the plaza around Trammel Crow Center. You've probably seen these white marble lions while walking around downtown Dallas, but there's a lot of meaning packed into them. They were installed in 2013.
Seeking Shelter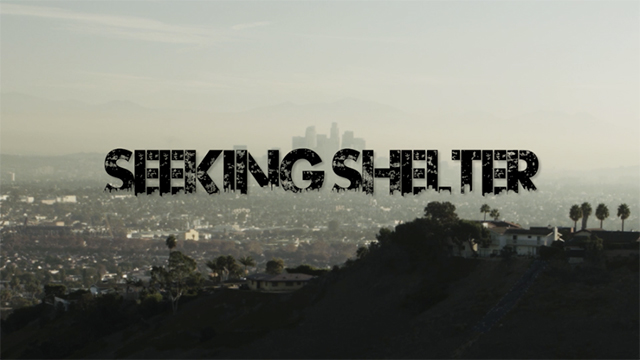 "Seeking Shelter" takes a look at Los Angeles as it grapples with one of the country's largest stray dog populations. The South LA Animal Shelter, PETA, and the No-Kill Los Angeles initiative offer different takes on how to tackle the problem. In a brief seven minutes, the doc will have you questioning our own systems and the dogs caught in the middle.