'Sordid Lives' Reading Benefit To Help Three North Texas Theaters
ArtandSeek.net
May 30, 2020
10
Every day on Art&Seek, we're talking to people who have tips on art in the time of social distancing. Share yours with us on Facebook, Instagram, or @artandseek on Twitter. Click above to listen to Matthew Gray, artistic director of Circle Theatre, share his tip with KERA's Nilufer Arsala. 
The Del Shores Foundation will have a live reading and auction of Del Shores' play "Sordid Lives" to benefit 23 theaters across the country, including Circle Theatre in Fort Worth, Kitchen Dog Theater and Uptown Players in Dallas.
On May 31, The Del Shores Foundation will live stream the benefit on their YouTube and Facebook Live with several of the original cast members of the play, film and television series.
Matthew Gray, artistic director of Circle Theatre, said Circle was one of the first to do the play in 1997, a year after the original stage play opened in Los Angeles. Leslie Jordan played Brother Boy twice at Circle.
"Every little bit counts," Gray said. "We're in the same boat that every other non-profit organization that gathers people in any way, shape or form. Our future is completely uncertain, and we're really lucky that Del included us."
The goal for donations is $200,000. The Del Shores Foundation is accepting donations until June 4.
The live stream will also include an auction of memorabilia from "Sordid Lives," "A Very Sordid Wedding," and "Sordid Lives: The Series." So far, the biggest auction bid runs for $625 with Leslie Jordan's "Brother Boy" iconic robe and pajama set from "A Very Sordid Wedding." 42 items are on display for auction.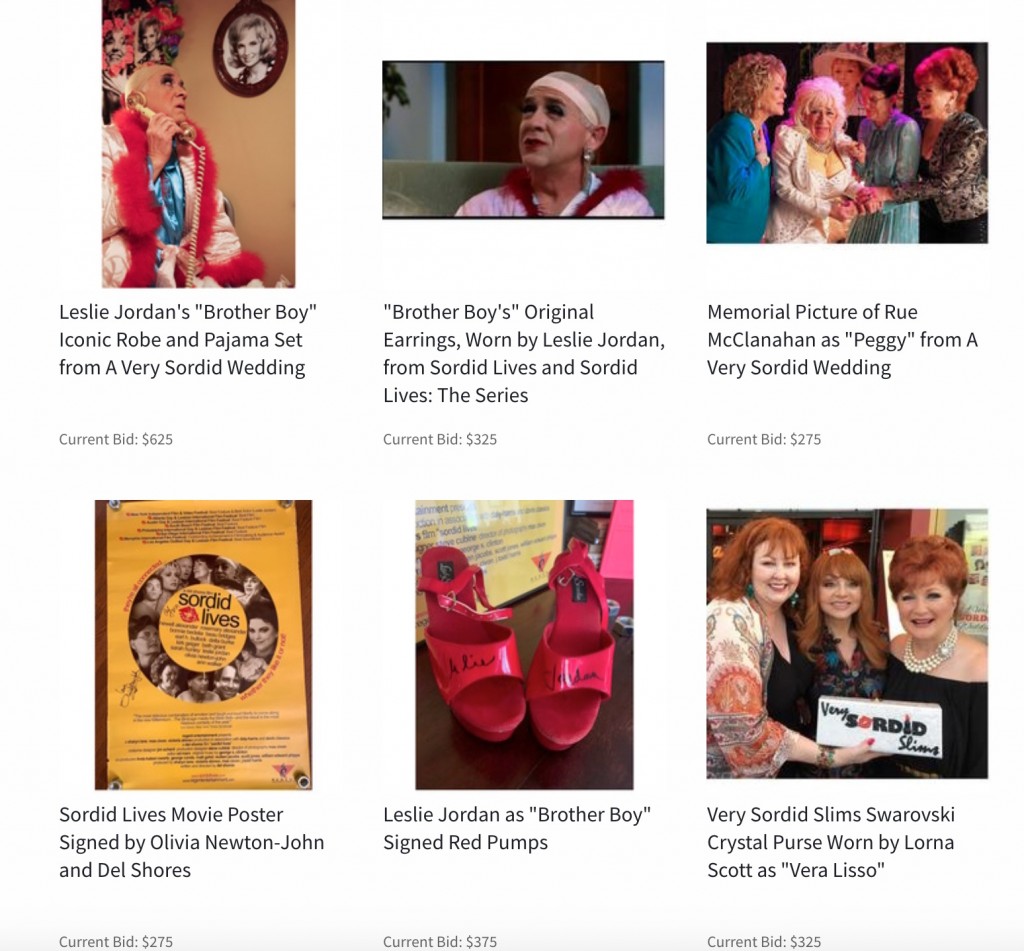 All 23 theaters are associated partners of The Del Shores Foundation and each will receive an equal share of 100 percent of the proceeds from the live stream and auction.
Participants in the benefit include Newell Alexander, Rosemary Alexander, Bonnie Bedelia, Beau Bridges, Emerson Collins, David Cowgill, Dale Dickey, Beth Grant, Debby Holiday, Leslie Jordan, Caroline Rhea, Del Shores, Allison Tolman, and Ann Walker. There will appearances by Carson Kressley, Georgette Jones, Alec Mapa, Aleks Paunovic, and David Steen. Additionally, there will be a performance by Tony Award winner Levi Kreis and a message from Olivia Newton-John.

Next at Circle Theatre
Due to the COVID-19 pandemic, Circle canceled their productions of Audrey Cefaly's "The Last Wide Open" and August Wilson's "Fences." Gray said there will be some online content, but he's "a little weary."
"That's not what our art form is, that's not what we are built to do. It's not like we are going to stream our entire season or anything like that…Our hope is that we'll be able to open up with some caveats in the future."
The theatre will continue with its annual High School Playwriting Project, where students submit 10-minute plays and have their work read by professional actors. The top eight submissions will be given awards and will have their work read digitally by actors.
Circle will announce the finalists soon. Visit Circle Theatre's website for more.
Got a tip? Email Mia Estrada at mestrada@kera.org. You can follow her on Twitter @miaaestrada.
Art&Seek is made possible through the generosity of our members. If you find this reporting valuable, consider making a tax-deductible gift today. Thank you.