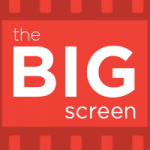 The Houston Chronicle has published a new list of the greatest Texas movies of all time. And if you were expecting, say, "Giant" or "No Country for Old Men" at the top … you're in for a surprise. This week, we look at the list with one of the critics who put it together.
(For the record, both members of The Big Screen team would've picked "The Last Picture Show" to top our list. But this isn't our list.)
• Download this week's episode
Subscribe to The Big Screen on iTunes.