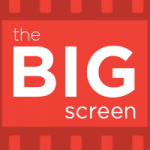 John Coltrane is arguably the most revered saxophone player who ever lived. A new documentary called "Chasing Trane" looks at the jazz innovator's short but inspired life. This week, we talk about the film with Brad Leali, who teaches jazz saxophone at the University of North Texas.
"Chasing Trane" opens Friday at the Texas Theatre. For more on Coltrane, check out Chris Vognar's story on guidelive.com.
• Download this week's episode
Subscribe to The Big Screen on iTunes.