The Big Screen: Denton Black Film Festival
ArtandSeek.net
January 17, 2019
3
Next week, the Denton Black Film Festival will show more than 60 films centered on the lives of African Americans. One of those films is celebrating its 60th anniversary this year: "Imitation of Life," the Douglas Sirk movie that earned two Oscar nominations in 1959. Joining us for a conversation about that film and the rest of the schedule are Linda Eaddy, director of film programming, and Walid Khaldi, who serves as the festival's historian.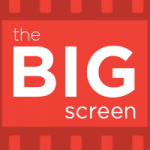 • Download this week's episode.
Subscribe to The Big Screen on iTunes.