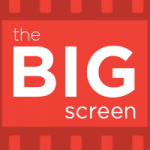 As the women's liberation movement picked up steam in the early 1970s, so too did a wave a feminist filmmakers. This weekend, a selection of those films will play in Richardson, and we talk with its curator, UT-Dallas assistant professor of film and aesthetic studies Shilyh Warren. "Women and the Movies They Make" screens Sunday at the noon at the Alamo Drafthouse in Richardson.
• Download this week's episode
Subscribe to The Big Screen on iTunes.