The Big Screen: Film + Music Conference
ArtandSeek.net
September 28, 2017
10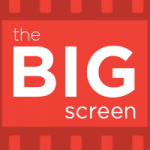 A conference in Fort Worth this weekend is getting filmmakers from across the world together to share tips on everything from how to light a set to how to use music in a movie. This week, we talk with the founder of the Film + Music Conference about how the event came together – and about showcasing Fort Worth to people who might film there.
• Download this week's episode
Subscribe to The Big Screen on iTunes.