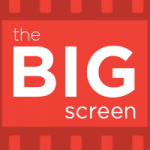 Appalachia is seen as one of the keys to President Trump's 2016 victories. And since then, scholars and historians have turned their attention to the often overlooked region. Appalachia and the stereotypes about it are explored in a new documentary called "Hillbilly" playing the Women Texas Film Festival, and this week, we talk with Justina Walford, the fest's artistic director.
"Hillbilly" screens Saturday afternoon at 2:30 at the Studio Movie Grill Spring Valley and will be followed by a Q&A with director Ashley York.
• Download this week's episode
Subscribe to The Big Screen on iTunes.