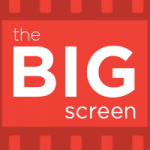 Big wave surfers are athletic, have incredible balance and practice for years to reach the top of their sport. Those traits are also common among dancers. This week, we talk with Emilie Skinner, artistic director of Dallas Neo-Classical Ballet, whose latest work is inspired by surf culture and classic movies that tap into that culture. The company performs a pair of pieces before a screening of the seminal surf documentary "The Endless Summer" on Sunday at the Texas Theatre.
• Download this week's episode
Subscribe to The Big Screen on iTunes.