The Big Screen: The Best Films of 2018
ArtandSeek.net
December 26, 2018
12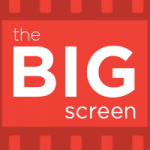 This was a year with no consensus No. 1. The Dallas-Fort Worth Film Critics Association (of which The Big Screen is a part) picked "A Star Is Born." The Big Screen went with "You Were Never Really Here" (Chris) and "The Favourite" (Stephen). And everything from "Roma" to "If Beale Street Could Talk" to "Black Panther" has topped other lists. So with that, here's our picks in both audio and digital form. Check out Dallas Morning News culture critic Chris Vognar's top movies of 2018. And find Stephen Becker's below:
• Download this week's episode.
Subscribe to The Big Screen on iTunes.
The Top 10 Films of 2018
The Favourite – A court mainstay (Rachel Weisz) and an upstart handmaid (Emma Stone) slug it out mentally and physically to be the right hand of Queen Anne (Olivia Coleman). Other films this year also consider the pursuit of power and its costs ("Vice" and "Mary Queen of Scots" chief among them), but none does it better than the latest from off-beat Greek director Yorgos Lanthimos ("The Killing of a Sacred Deer," "The Lobster"). And nobody does dogged determination better than Stone.
Mid90s – Jonah Hill wrote and directed this coming of age story of a 13-year-old (Sunny Suljic) from a broken home finding a family among fellow skaters in 1990s Los Angeles. Hill's empathy for each of the boys latches onto you in a way that makes you want to reach through the screen and provide the guidance you know this crew could use. One of the best soundtracks of the decade.
A Cold War – Writer and director Pawel Pawlikowski's "Ida" took home a best foreign language film Oscar in 2013, and he could be primed to accept another in February. His story of a Polish couple divided by the Iron Curtain reminds us that history books tell the global story but art connects us on a human level with the world's monumental events.
The Hate U Give – I was originally hesitant to even bother with a film adaptation of a YA novel. That's the last time I assume that a story meant for a teen audience is incapable of nuance. Here, racism, class divides and police brutality are examined for the complex, messy issues they are.
If Beale Street Could Talk – Barry Jenkins' follow up to "Moonlight" is a close cousin to "The Hate U Give," as each lays bare the societal roadblocks to keeping black families together.
They Shall Never Grow Old – Peter Jackson syncs up images of World War I with stories of British veterans who experienced it to tell the stories of the grunts who won the war. Drop in for any random five minutes and walk away fulfilled.
Roma – Alfonso Cuarón's love letter to the Mexico City neighborhood that raised him didn't land the emotional punch on me that it did with many others. Still, Cuarón also shot and edited "Roma," and rarely has a filmmaker shown such an all-encompassing command of the visual storyteller's toolbox.
The Death of Stalin – The funniest movie of the year deserves to make the list, and this was it. Steve Buscemi (Nikita Khrushchev) and Simon Rusell Beale (Lavrenti Beria) lock horns in a battle to control the Soviet Union when the silver medal means the fast train to Siberia (or worse).
First Reformed – This should land Ethan Hawke his first Oscar as a minister who struggles to lead his congregation when he can't find much worth living for. Writer and director Paul Schrader instills shades of another of creations – Travis Bickle – in Hawke's Rev. Toller, who's consumed by climate change as a moral and even religious failing.
Can You Ever Forgive Me? – Melissa McCarthy and Richard E. Grant are a perfect match as a down on her luck writer and charming bonvivant, respectively. Rarely have two characters deserved each other more.
Honorable mentions: BlacKkKlansman, Eighth Grade, Mary Queen of Scots, Sorry to Bother You, Widows, Three Identical Strangers, Won't You Be My Neighbor, 1985