The Big Screen: The Eyeslicer Roadshow
ArtandSeek.net
October 12, 2017
6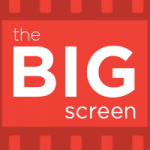 Short films offer budding directors a chance to learn their craft and established filmmakers an opportunity to play. This week, we talk about this under-appreciated segment of movies with a creator of The Eyeslicer Roadshow, a short film program coming to the Texas Theatre.
• Download this week's episode
Subscribe to The Big Screen on iTunes.