The Big Screen: The Media In The Movies
ArtandSeek.net
July 11, 2018
7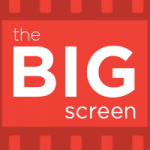 "Broadcast News" earned 7 Oscar nominations for its portrayal of the inner-workings of a television newsroom. The movie is part of a local series that looks at how the media is portrayed on screen, and this week we talk about how "Broadcast News" is one of the few that gets it right. The film shows July 17 at the Angelika Film Center in Dallas.
• Download this week's episode
Subscribe to The Big Screen on iTunes.