The Big Screen: 'The Old Man And The Gun'
ArtandSeek.net
October 11, 2018
8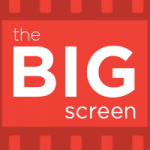 Robert Redford has said that his new movie, "The Old Man and the Gun," will be his last. And if that's true, it means a Dallas director will guide his final performance (which is getting great reviews, BTW). This week, we talk about the experience with the film's director, David Lowery.
David Lowery on …
… the motivations of real-life bank robber Forrest Tucker, played by Robert Redford:
"I don't think he's doing it for the money at all. The real Forrest Tucker wanted to go down in history as a classic, legendary outlaw. That's who he wanted to be – he wanted to be the movie version of a bank robber, rather than an actual bank robber."
… directing an Oscar-winning director
"He took direction really well. Although, sometimes I would ask him to do something. And he would say, 'I'll do it again, but I was doing it on the first take and you just weren't paying attention.' And he was always right "
… pairing Redford with Sissy Spacek
"I really wanted them to feel like to 16-year-olds flirting and falling in love in the way you might in high school."
• Download this week's episode.
Subscribe to The Big Screen on iTunes.