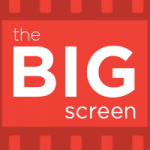 In "The Post," Tom Hanks plays legendary Washington Post editor Ben Bradlee. He's desperately trying to convince the paper's publisher – played by Meryl Streep – to print The Pentagon Papers, which detail how the government lied about the Vietnam War. This week, we talk with the editor of The Dallas Morning News about the many journalistic questions explored in the film.
• Download this week's episode
Subscribe to The Big Screen on iTunes.