The Big Screen: 'Truth: 24 Frames Per Second'
ArtandSeek.net
November 29, 2017
0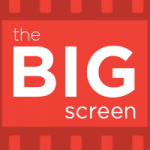 At the Dallas Museum of Art, two large galleries are filled not with paintings or sculpture, but with video screens. The exhibition is called "Truth: 24 Frames Per Second," and this week, we talk about the show with Anna Katherine Brodbeck, the Nancy and Tim Hanley Assistant Curator of Contemporary Art at the DMA.
• Download this week's episode
Subscribe to The Big Screen on iTunes.