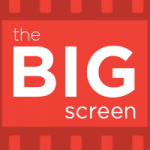 In years past, Dallas VideoFest featured more than a hundred movies stretched out over a week. This year's slate, though, includes only a few dozen shown over this weekend. This week, we talk with VideoFest artistic director Bart Weiss about creating a leaner, more focused fest. And we preview Austin filmmaker Kat Candler's session for filmmakers about transitioning from film director to TV show runner.
• Download this week's episode
Subscribe to The Big Screen on iTunes.