A Look Ahead At Highlights From The Art&Seek Calendar
ArtandSeek.net
October 2, 2019
7
I think we are all looking forward to the cooler temps this week. If you are brave enough to venture out into those cooler 80 and 90-degree temperatures, then check out this week's list of art happenings going on in North Texas.
Wednesday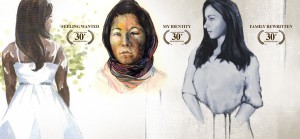 In Denton, Texas Woman's University screens three short documentaries about the foster care system. The screening, Voices from Foster Care, takes place in the MCL Building.
The Australian group Tame Impala makes music that's hard to pin down. From psych-rock to synth-pop, they're truly genre-less. Catch them tonight at the Toyota Music Factory in Irving.
See artwork from The Color Condition, Marcela Reyes and other artists bringing their perspectives in this era of the "fake" and frenzy news cycle. See "May You Survive in Interesting Times" at UT Dallas' SP/N Gallery in Richardson.
Thursday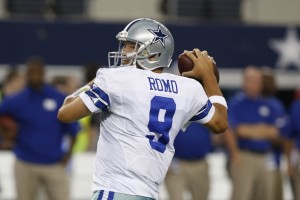 DocuFest is back! And the Dallas Video Fest is kicking things off with a film that looks back at the career of Tony Romo. Check out the fest starting tonight and running through Saturday at the Angelika Film Center at Mockingbird Station.
In Fort Worth, Stage West has a funny play about a disastrous night out for a mismatched couple. The musical comedy, "First Date," is a co-production with Theatre TCU. Check it out to find out if there will be a second date.
A photographic exhibition of Billie Holiday reveals the complexity, elegance, and humanity of the iconic jazz and blues singer. See "Billie Holiday at Sugar Hill: Photographs by Jerry Dantzic" at the Irving Arts Center.
Friday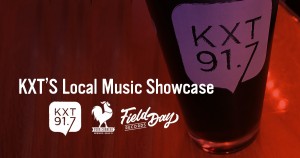 Throughout October, 91.7 KXT is celebrating Local Music Month. To kick the observance off, they've gathered a trio of acts to play a show at Four Corners Brewery in Dallas. Go there to see performances by Quaker City Night Hawks, and Motorcade, and PKTBK.
The Grapevine Film Festival is also kicking things off tonight. Check out the two-day festival, which features 42 films, at the Palace Arts Center.
The Greater Denton Arts Council shines a light on 30 emerging artists under the age of 30. The exhibition "30 Under 30" opens tonight at the Patterson-Appleton Arts Center and runs till mid-December.
Saturday/Sunday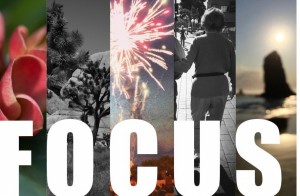 The Ghost Town Arts Collective is hosting a weekly photography workshop called Focus on Saturday afternoons through Dec. 14. Head to Ideation Station in Sherman for technical tips for taking better photos.
On Sunday, Lumedia Musicworks performs a choral work at UNT on the Square in Denton. The event is part of Artists Enclave of Denton County's "Well Blended" art exhibit which features "Coffee" inspired artworks.
Throughout the weekend, Plano's Art Centre Theatre stages a musical based on the real-life story of famous stage performers who happened to be conjoined twins. See "Side Show" on stage weekends through Oct. 13.
Don't miss the final performances of The Shine Play Festival this weekend at the South Dallas Cultural Center.  The festival features works about the experiences of black men.
Monday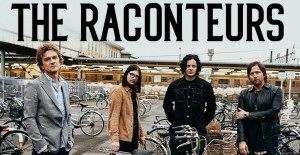 "Help Us Stranger" is the latest album from The Raconteurs. It's their first release in more than a decade. Hear it performed tonight at the South Side Ballroom in Dallas.
In Irving, the Haggerty Gallery at the University of Dallas has ceramics, drawings and video art by North Carolina artist Tom Spleth. His solo exhibition "What: Costa Rica to Lubbock" is on view through Nov. 4.
The Fort Worth Community Arts Center is partnering with the Fort Worth Zoo to present the new exhibition "Through a Scope 2019." The group art show focuses on wildlife and nature. It's on view through Oct.23.
Tuesday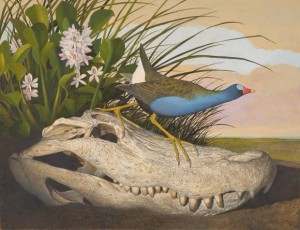 See watercolor paintings of Texas birds at the Amon Carter Museum of American Art. "Seeing in Detail" features 23 of Scott and Stuart Gentling's works from the museum's permanent collection.
Alejandro Cesarco is a New York-based artist from Uruguay. He makes text-based works about literature. Tonight, he's lecturing at The Modern Art Museum of Fort Worth. 
The Dallas Museum of Art has work by Alex Katz on view. The 91-year-old figurative artist is a powerhouse known for painting modern-looking portraits and party scenes.
For more on these and other events, explore the Art&Seek calendar.
To get the latest art news, event happenings, and ticket giveaway alerts delivered right to your inbox sign up for our weekly e-newsletter.