A Look Ahead At The Week's Art&Seek Picks
ArtandSeek.net
May 15, 2019
12
With so many happenings going on in the North Texas area, it's sometimes hard to decide what to do. Well, the Art&Seek calendar is here to help you suss through the bounty of options. Here are but a few events you might want to consider.
Wednesday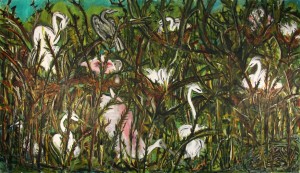 The "Texas Bird Project" is a series of paintings depicting the state's avian species. Swoop in to the Tyler Museum of Art to see works by the late Frank X. Tolbert.
The Dallas Public Library invites you to the North Oak Cliff Branch for a Ramadan celebration. Explore Islamic culture through activities like calligraphy and henna.
Thursday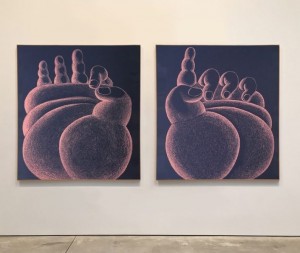 Sound art, experimental photography and painting are some of the mediums on view in the group exhibition "Now." See the contemporary works at Fort Worth's Art Room gallery. Plan your visit tonight and catch the opening reception.
Berlioz's "Symphonie Fantastique" is a psychedelic, hallucinatory program. Hear it performed by the Dallas Symphony Orchestra along with Brahms' Violin Concerto at the Meyerson Symphony Center tonight through Sunday.
Friday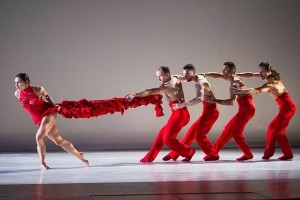 New York's Ballet Hispanico fuses Latin dance with classical and contemporary techniques. They'll be performing as part of Dallas Black Dance Theater's Spring Celebration at the Wyly Theatre, going on tonight through Sunday.
The season finale concert by the Northeast Orchestra of Tarrant County is tonight at Peace Lutheran Church in Hurst. The theme is Broadway and features selections from West Side Story, My Fair Lady more beloved classics alongside a few contemporary shows.
Saturday/Sunday
Photographs Do Not Bend art gallery hosts the opening reception Saturday night for an exhibition featuring work from New York's Photography Show and the Dallas Art Fair. Second Look: A Review of Two Art Fairs will be on view through July 6.
Also on Saturday, the Sgt. Pepper's Lonely Bluegrass Band performs at the Irving Arts Center. The band is a collection of four very different musicians creating a new sound from the greatest music ever written by the greatest band ever, The Beatles.
Outcry Youth Theatre presents a play with music that's part Hans Christian Andersen and part "Goonies." See "The Old Man and the Old Moon" at the Addison Theatre Centre weekends through May 26.
"Babette's Feast" is the Amphibian Stage's largest production to date. Don't miss this culinary-inspired show filled with delicious storylines. See it through May 26.
Monday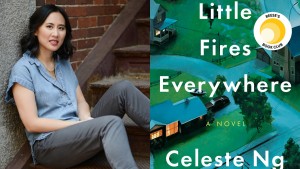 Novelist Celeste Ng is the featured guest at the Dallas Museum's Arts & Letters Live series. Ng's "Little Fires Everywhere" is a critic's favorite and will soon be a television series.
Irish country singer Nathan Carter performs tonight at Arlington Music Hall. Backed a six-piece band for an action-packed performance, his music is a blend of Celtic, country, and pop.
Tuesday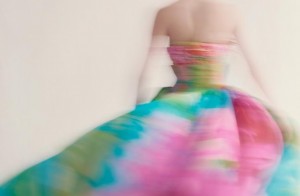 See a retrospective of the legendary couturier Christian Dior at the Dallas Museum of Art. Dior: From Paris to the World will showcase over 100 haute couture dresses, as well as accessories, photographs, original sketches, runway videos, and other archival material.
The Roanoke Public Library hosts the annual spring art show and sale. The exhibit will feature 2-D and 3-D artworks and will be on through Jun 26.
For more on these and other events, explore the Art&Seek calendar.